Checkin via the web app has now become available! Webcheckin is just as easy as checkin via the mobile apps.
Checkin
Go to the Officebooking webapp and login.
Select the button 'Checkin' in the upper right corner of your browser window.
Your first upcoming reservation is shown.
Select 'Checkin' to checkin on your reservation.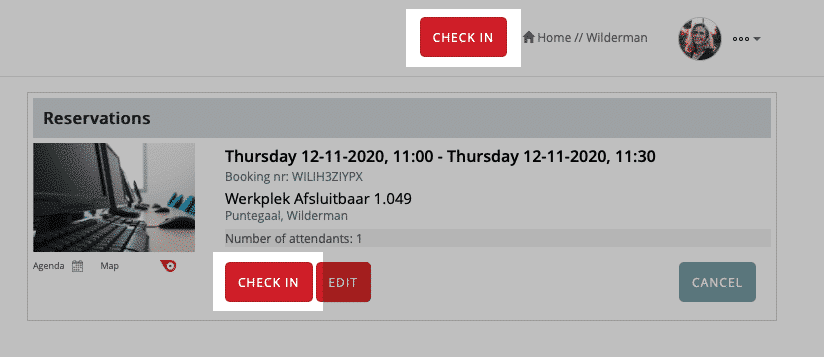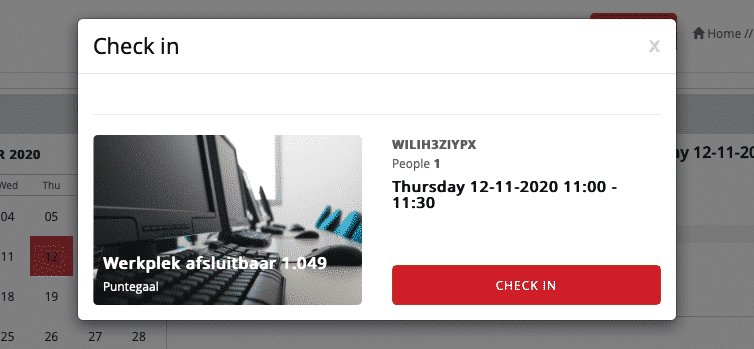 Checkout
Checkout by selecting the Checkout button.