Book, work, sleep, repeat: recurring reservations for end users
Book your favourite desk or meeting room repeatedly in Officebooking: every day, every week or every month. This setting is disabled by default, but can be enabled in the OfficeAdmin at your company settings.
Read how to activate this functionality for your end users in our Knowledge base article.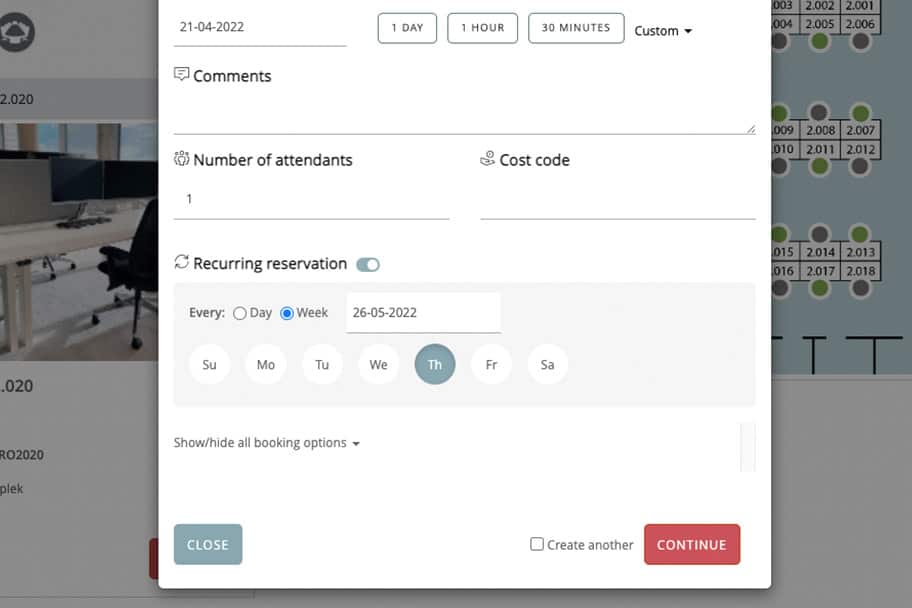 Smart suggestions
Cramped schedule? With limited availability of a desk or meeting room, you will now receive suggestions for reserving an alternative time slot. This way you can reschedule or plan a shorter meeting and still use your favourite room.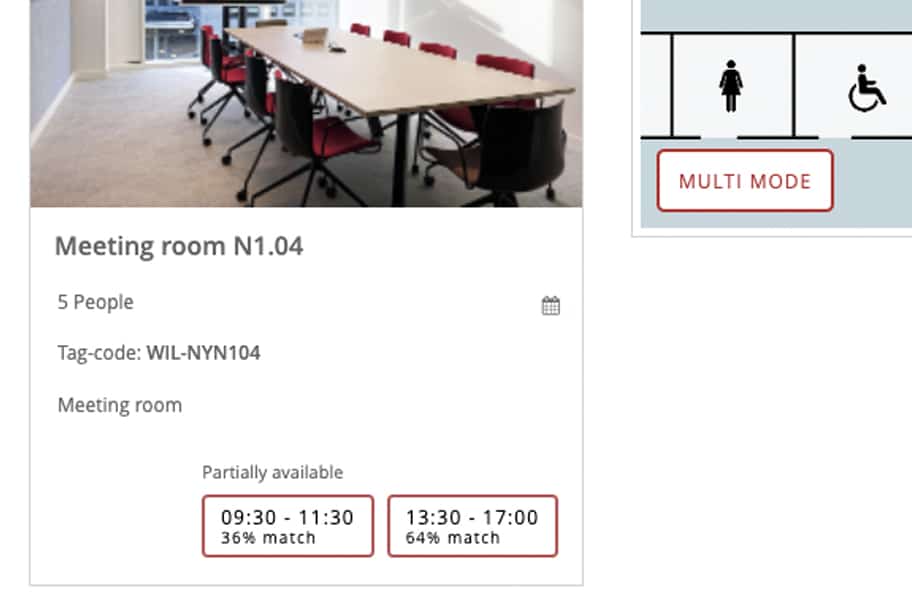 Improvements and new features
Web app
Teams link is shown in my reservations
Who's at work based on future reservations
Reservation suggestions for partially available desk/meeting room
Mobile app
Improvements for sorting order list view
OfficeAdmin
Improvements Dashboard
Improvements Analytics
Improved navigation Workspaces
Teams link is shown in reservation details
Switch between Officebooking calendar and O365 calendar at Reservations
Company log for O365 reservations
Wayfinder
Improved check in on zones
Don't show hidden assets
Integrations
Improvement creating a new user from Ultimo
Start manual synchronization Microsoft Graph O365
Match resource name as uid (O365)
Improvement recurring meetings with occurrences from Outlook (end date 0001-01-01)
Other
Show Teams link in confirmation email
Outlook Add-in improvements
Holidays are no longer a collective closure by default