Reservations for a day
The reservation form in the web app has been updated. Now you can easily create a reservation for a day, 30 minutes or a day. A reservation for a day is within your configured opening hours. If you didn't set opening hours for your locations a default day starts at 8:30 and ends at 17:00.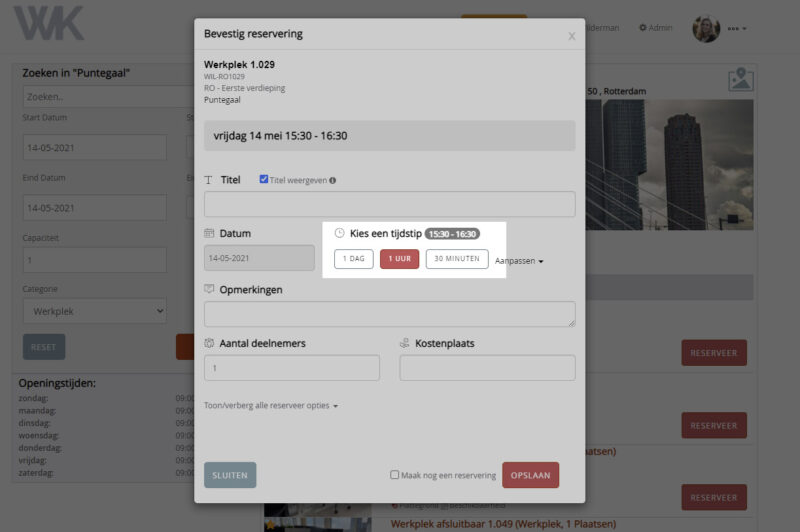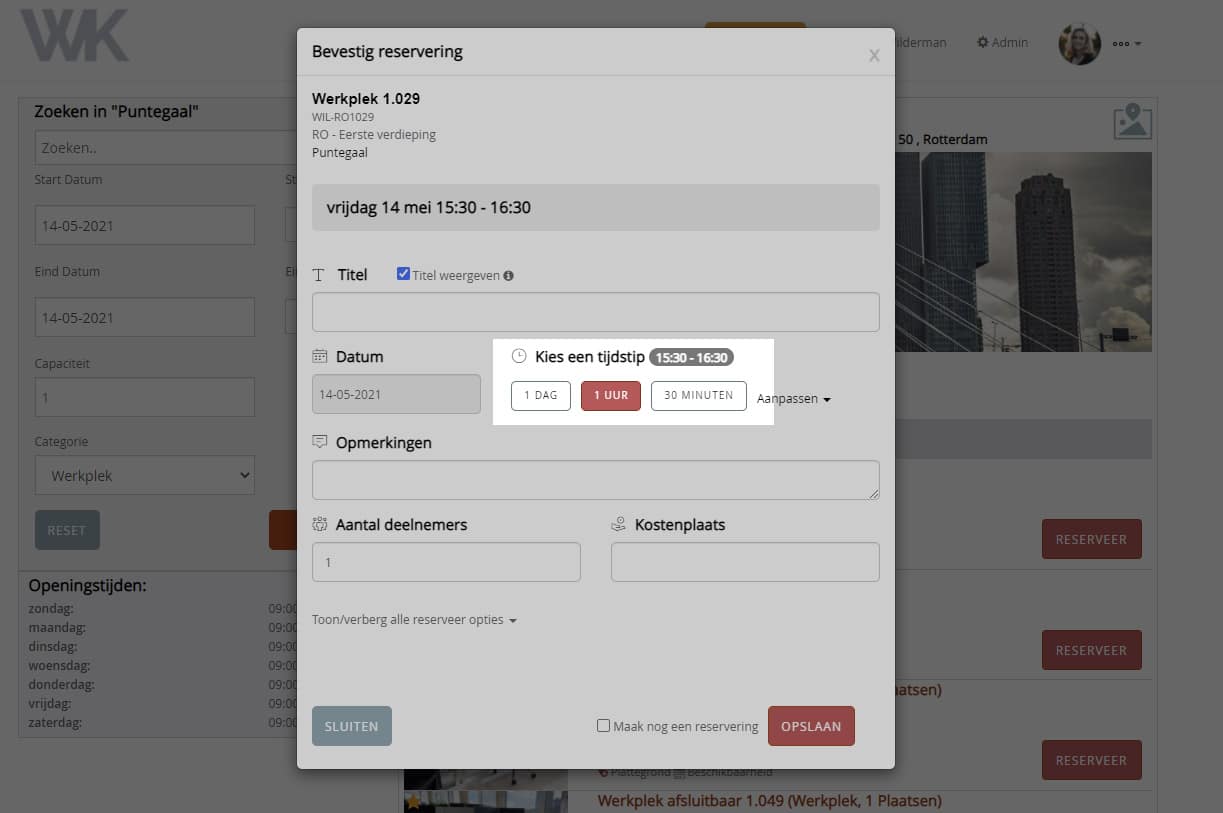 New integrations
We currently support multiple integrations with Office 365, Azure AD, Topdesk and Google. Recently we added Okta for Single Sign On and Ultimo for facility and reservation management.
From now on, the integrations can be found together in one overview in the OfficeAdmin, under Company > Integrations.


Renewal login
Soon our login screens will be renewed. Your end-users will possibly have to login again. We'll send you an extensive instruction with the renewed flow before we start deployment.