Location managers and Admins are now able to create recurring meetings within the OfficeAdmin. Currently repeating reservations per day or per week are supported. Repeating reservations per month will be made available soon.
It will also soon be possible to make recurring reservations available to end users. In the OfficeAdmin you can easily set this up per user group.
How do you make a recurring reservation?
Select a time slot in the reservation planner in the OfficeAdmin, just like when making any other reservation.
Select the user for whom the reservation should be made.
Select a start date and time.
Do you want to have the reservation repeated daily? Then select 'Day' and choose the end day on which the series should end.
Do you want to have the reservation repeated weekly? Then select 'Week'. Choose for which day(s) the reservation should be made and then choose the end day of the series
Select 'Save' to save the repeating reservation.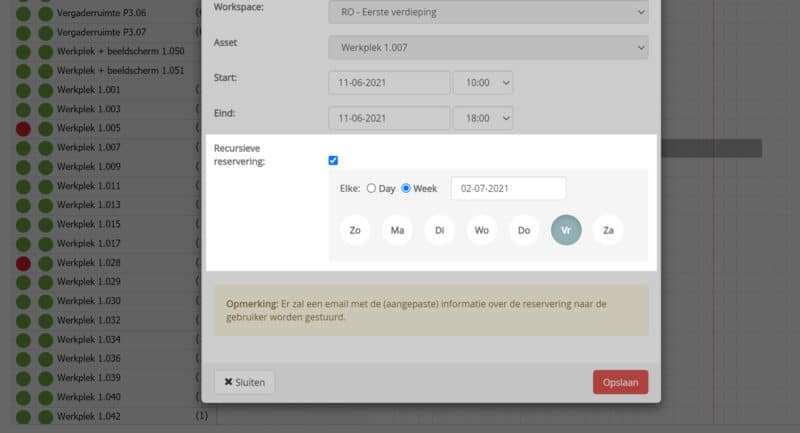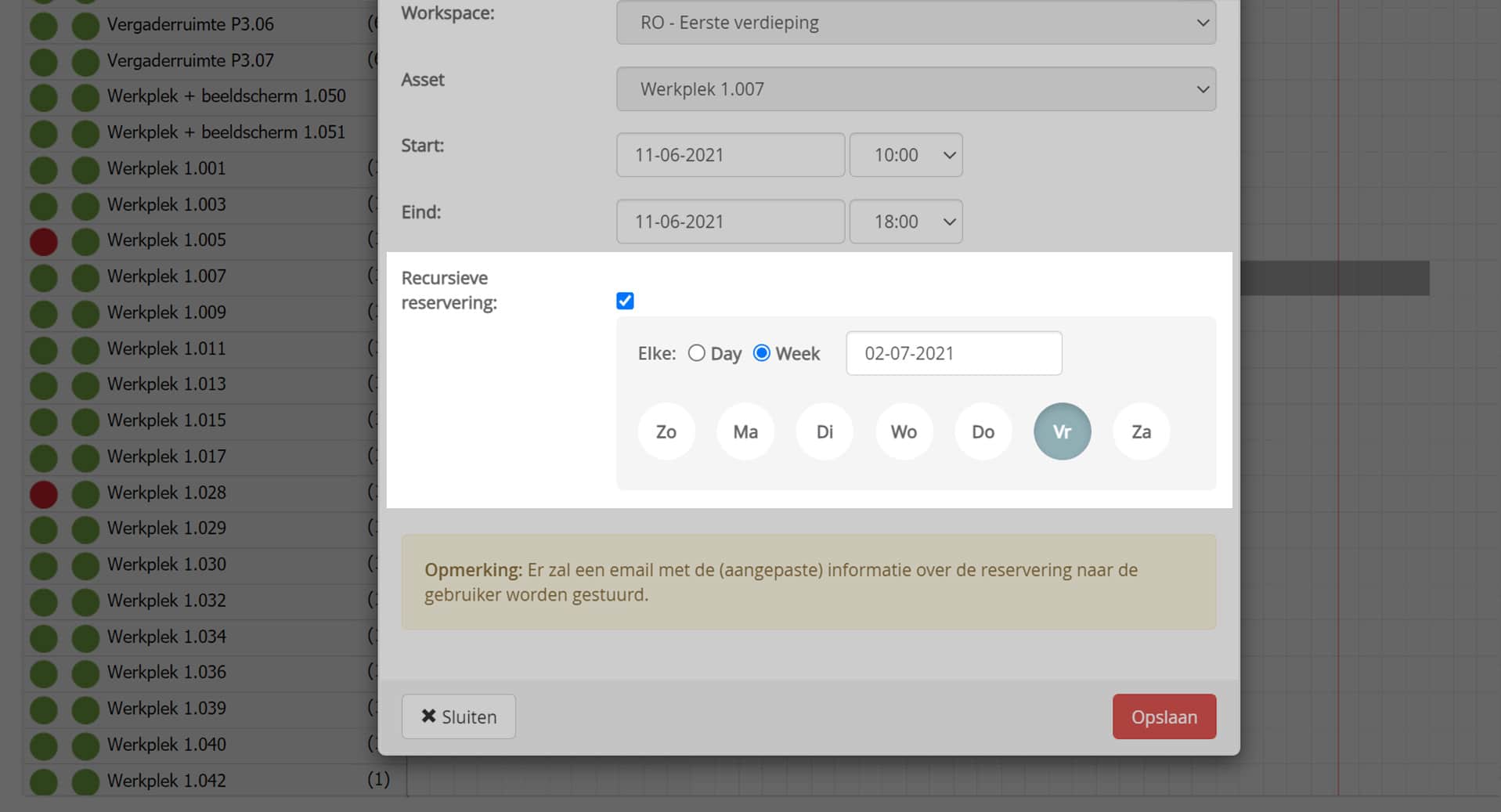 Pay attention:
Take into account the configured rules for different user groups!
Is it been configured that the user in question can only make a reservering one week in advance? Then you cannot make a repeat reservation outside this period. Have you configured that only 2 reservations per week can be made? Then you cannot make more than 2 recurring reservations.
If a reservation has already been made at a certain time, this recurring reservation cannot be made for that moment. The other reservations in the row of recurring reservations will be made. You will receive an email confirmation with an overview of all reservations, including those that were unsuccessful.
Canceling an entire series in one go is not yet possible at the moment. So don't book too far in advance, because you can only cancel the reservations individually.