The Officebooking Interactive Room signage app has been specially developed to show ad hoc reservations on an interactive touch display. We support various display systems including proDVX.
This article discusses how you can configure the proDVX screen so that the Officebooking Interactive Signage application works properly.
Set home button
Hide status bar
Set timer button
Physical button manager
The buttons on the device are disabled by default. It is possible to activate these buttons at the top of the screen so that you can 'quit' an app and return to the home screen.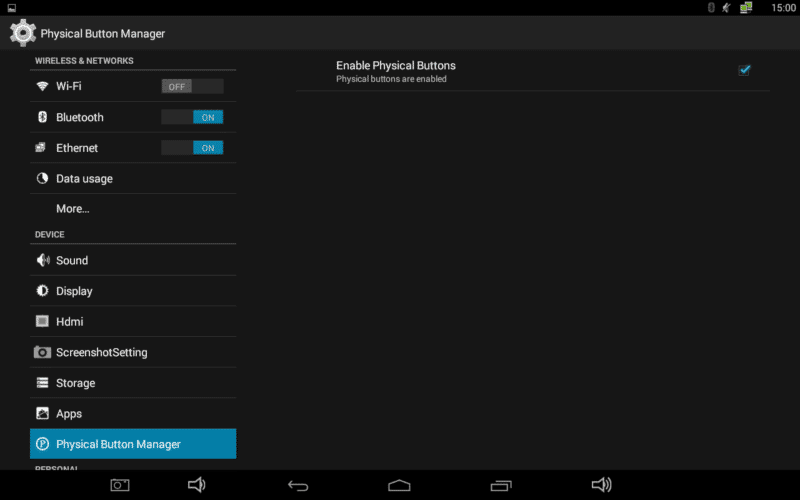 Om de powerbutton te activeren ga je naar instellingen en kies je in het menu Physical button manager. Selecteer 'Enable physical buttons' en keer terug naar het hoofdscherm.
Je kunt de powerbutton testen door de Officebooking app op te starten en de knop te selecteren. Je keert dan terug naar het thuisscherm.
Hide navigation bar
The navigation bar is a standard Android feature at the bottom of the screen. To make good use of screen space and prevent users from returning to the home screen, you can hide the navigation bar.
You can hide the navigation bar by changing the following settings:
1. In Settings, select the Display menu option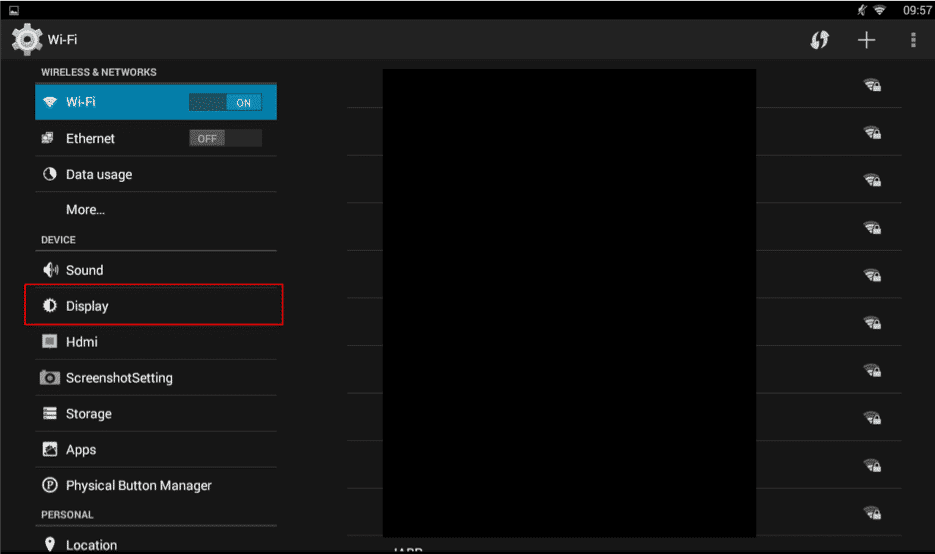 2. Kies 'Hide statusbar'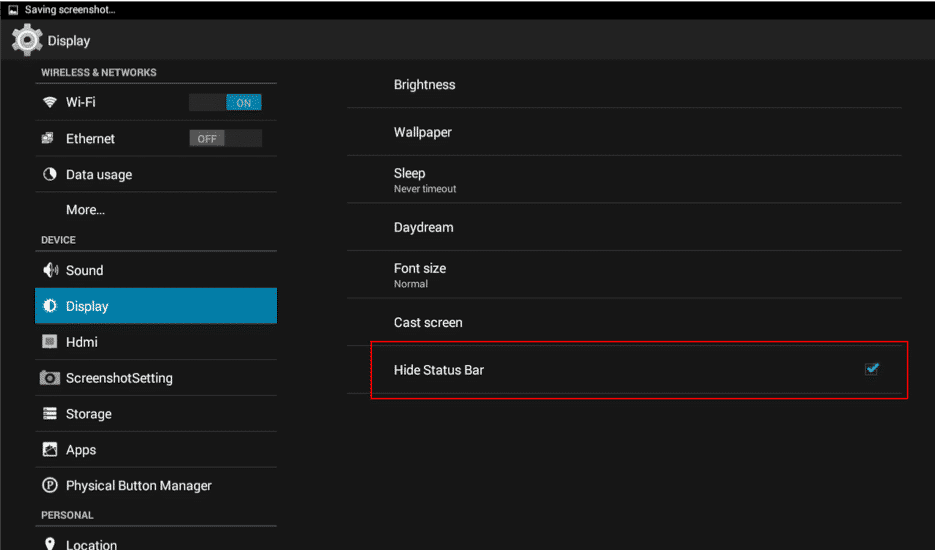 Keer terug naar het hoofdscherm en start de Officebooking app op. De navigatiebalk wordt nu verborgen.
Om instellingen weer te kunnen openen kun je de 'home' knop aan de bovenzijde van het scherm indrukken.
Set timer
The screens are equipped with a timer option with which the screens can be switched on and off automatically.
1. In settings, select the "Scheduled Power ON/OFF" option.
2. Stel de dagen en tijden in en activeer het schema