We visited the annual Facility Exhibition in Den Bosch with 18.000 visitors the must see for anyone interested in Facilities management. Bound to bounce on some innovations! With an extraordinary focus on workplace management we found.. a lot of focus on workplace design. This gives us hope as it proves we're on the right side of the innovation curve!
Some impressions of Facility Exhibition 2013 Den Bosch The Netherlands
For obvious reasons we were really enthusiastic about a full color printer of Tecsign that even lets you create your own shapes by unique design.
If you want the real thing, you should try these displays of Creo. For only €35 a piece you have a fancy display with meeting details and obviously an Officebooking QR!
The popup office of 'De Projectinrichter' is a low-cost, flexible solution for anyone desiring a temporary office spot. Costs are mostly depending of the interior you choose but in bare form they come for a couple of €100's.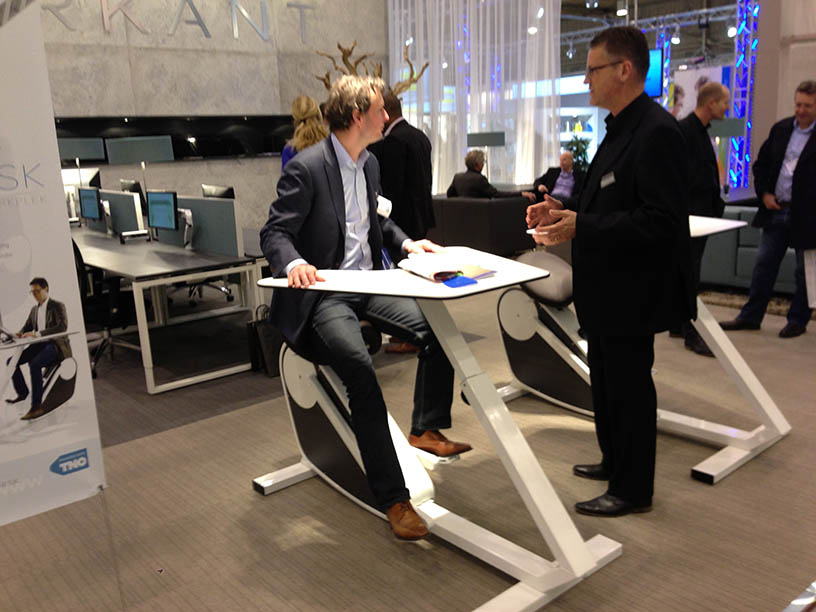 How about sustainability? Well why don't you get in good shape while finishing of that report AND charging your laptop at the same time? Gives the word Sweatshop a different meaning.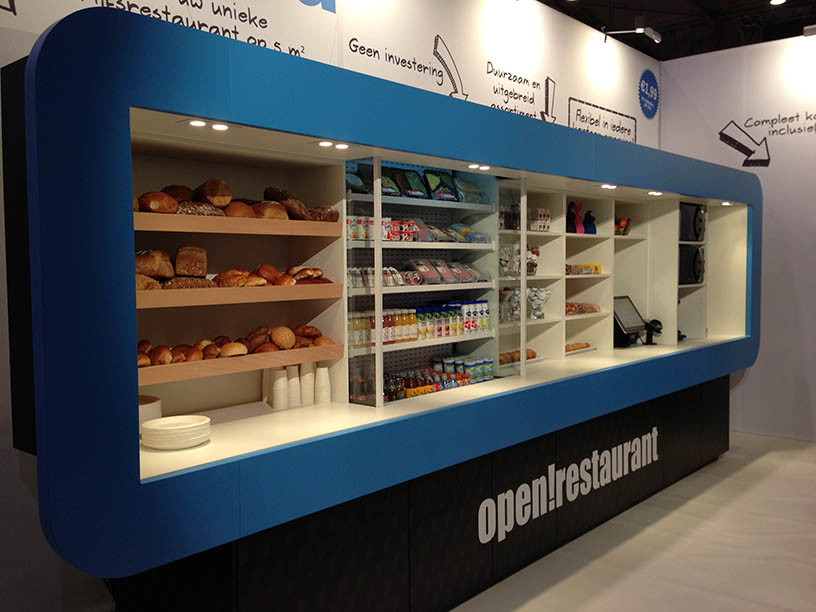 How about a refill? Absoluta just wheels in a complete buffet and takes care of refilling and maintenance for only €1,99 a day!