Check your Desk
Hotdesking has revolutionized the modern workplace, offering flexibility and efficiency. With the convenience of a dedicated app, booking your desk becomes a seamless experience. Quickly check desk availability via mobile phone, our webapp or on our 'Wayfinding kiosk'. Intuitive, interactive floorplans help you to quickly search and find an available workplace. Check the real-time availability of your favourite location before travelling to your office destination.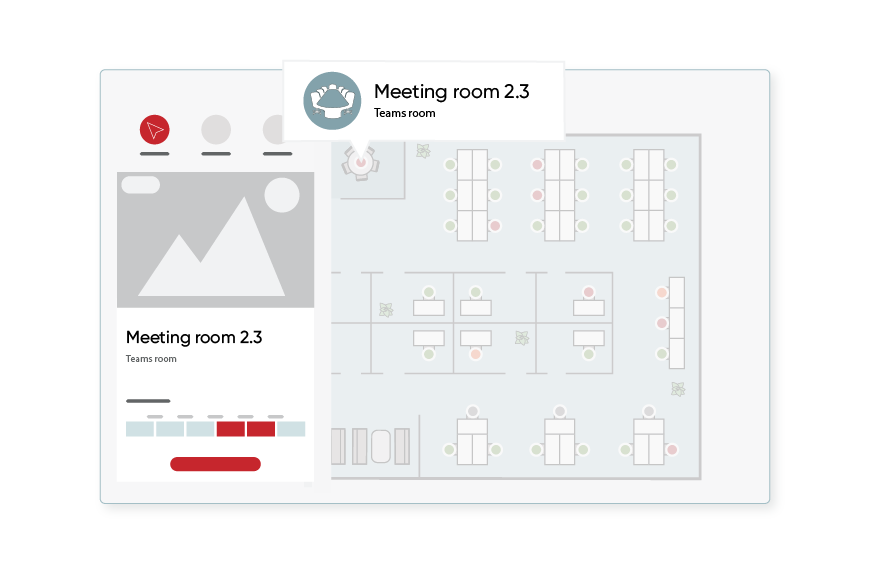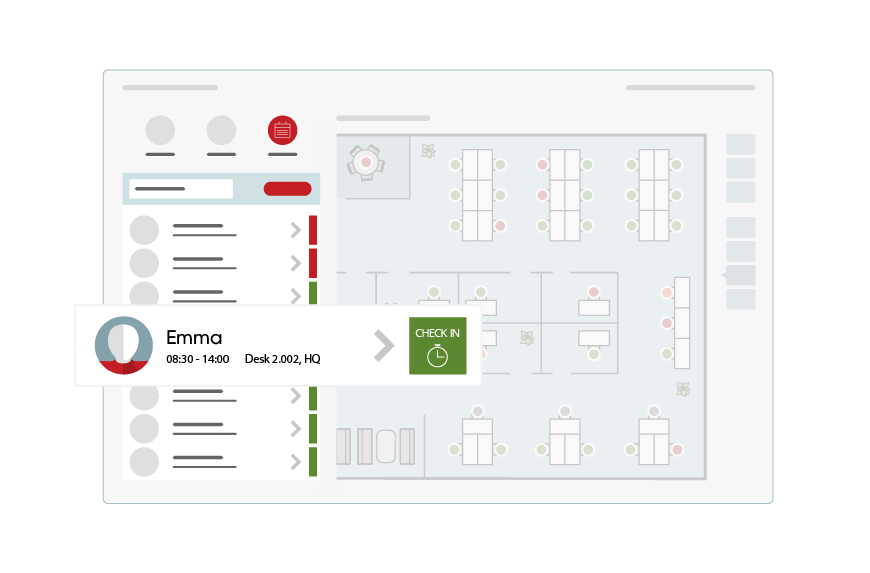 Where are you?

Discover Your Colleagues with Ease! Our user-friendly apps empower you to locate colleagues based on their reservations or check-ins. Explore the convenience of searching for colleagues on any given day and effortlessly filter by roles like emergency response team members or specific departments. Stay connected effortlessly with our intuitive tools.
Interactive signage is an invaluable tool for effectively guiding your visitors and coworkers within your premises. Our signs not only display room availability clearly but also provide directions when needed. Choose from a range of customizable templates that can be tailored to match your company's unique branding.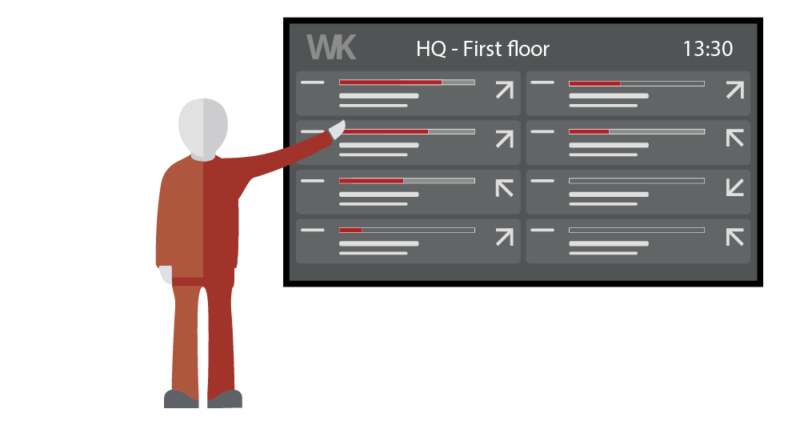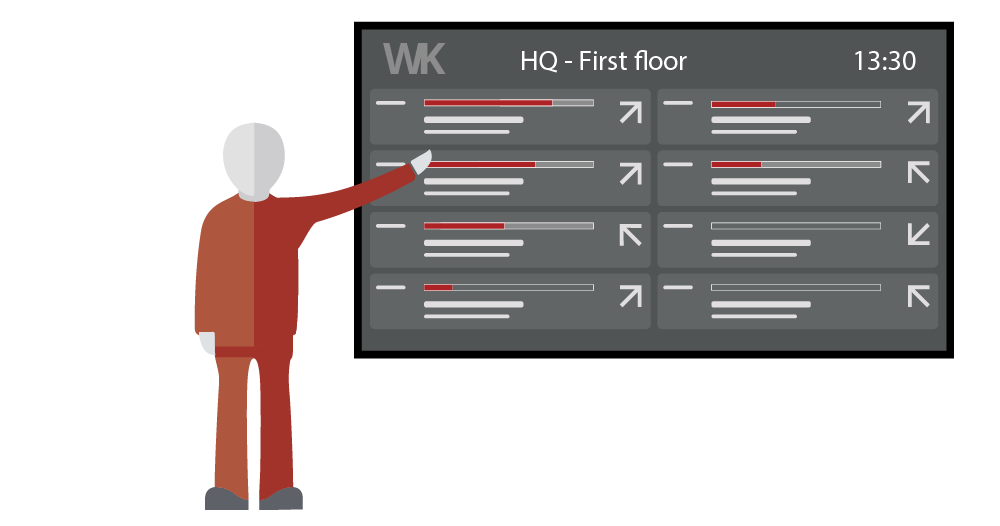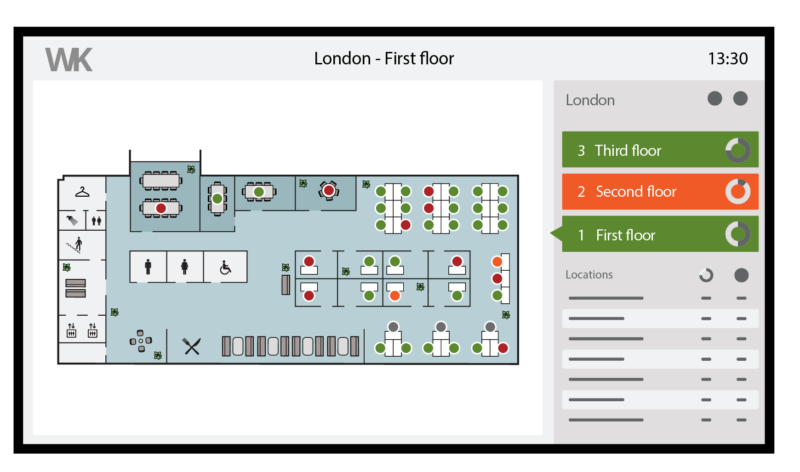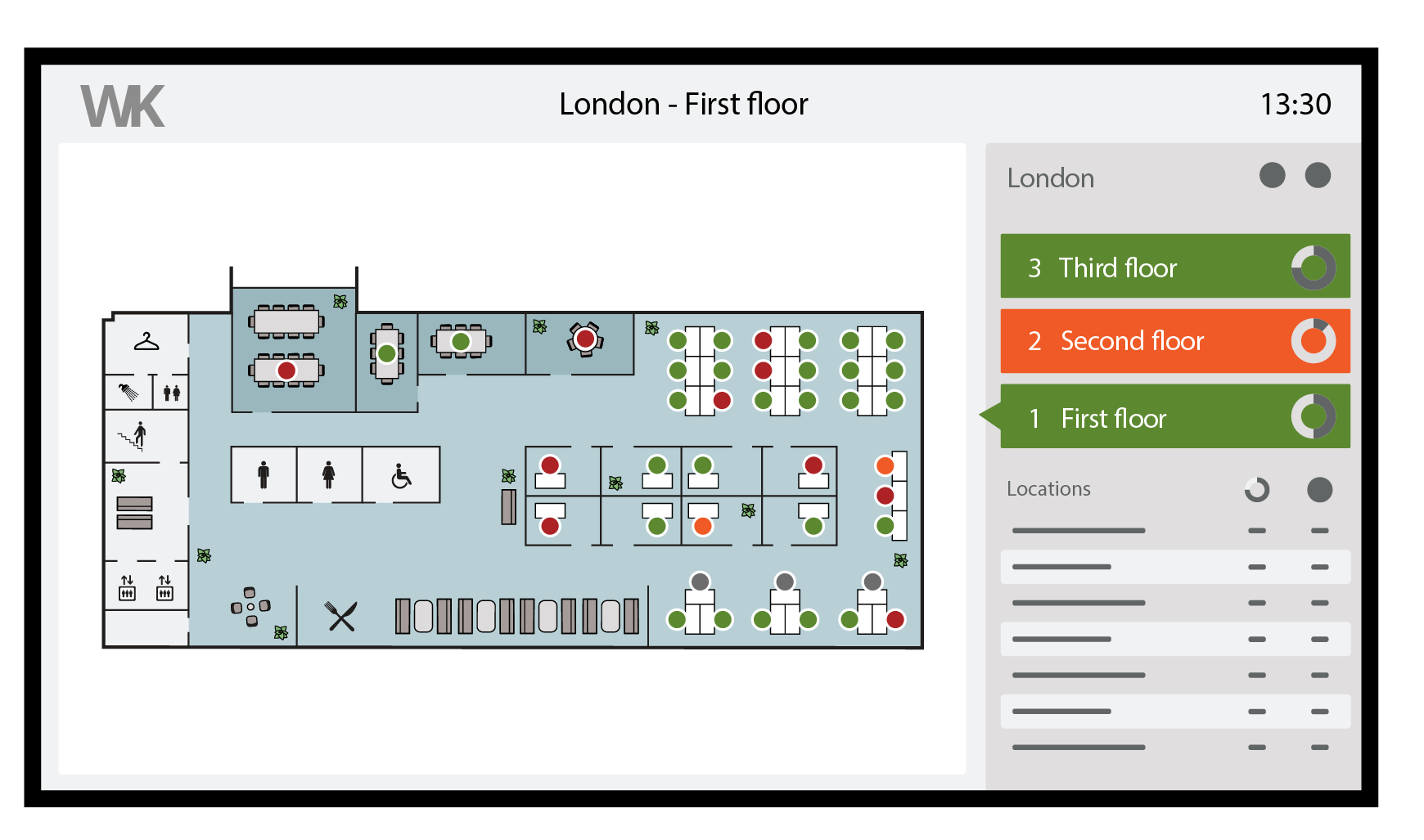 Introducing our revolutionary 'Spaceviewer' Digital Signage App – your window to real-time workspace occupancy! With an intuitive map view, you can effortlessly monitor desk and meeting room availability in real-time. Customize 'Spaceviewer' to display not only your immediate surroundings but also provide valuable insights into occupancy in nearby locations and building details. Stay in control and make informed workspace decisions with 'Spaceviewer' at your fingertips.
Experience seamless meeting room management with our cutting-edge Interactive Touch Panels. Our panels display individual room reservations, allowing users to effortlessly check in or create ad-hoc reservations on the spot. If your meeting ends early, easily release the room for another colleague with just a few taps on the display.