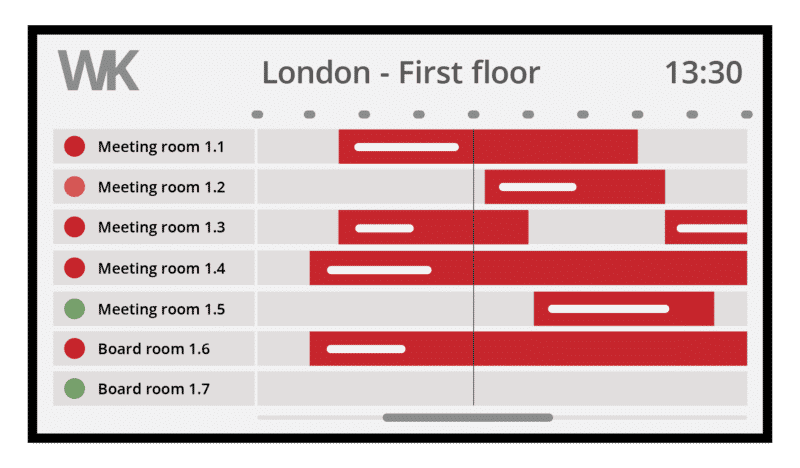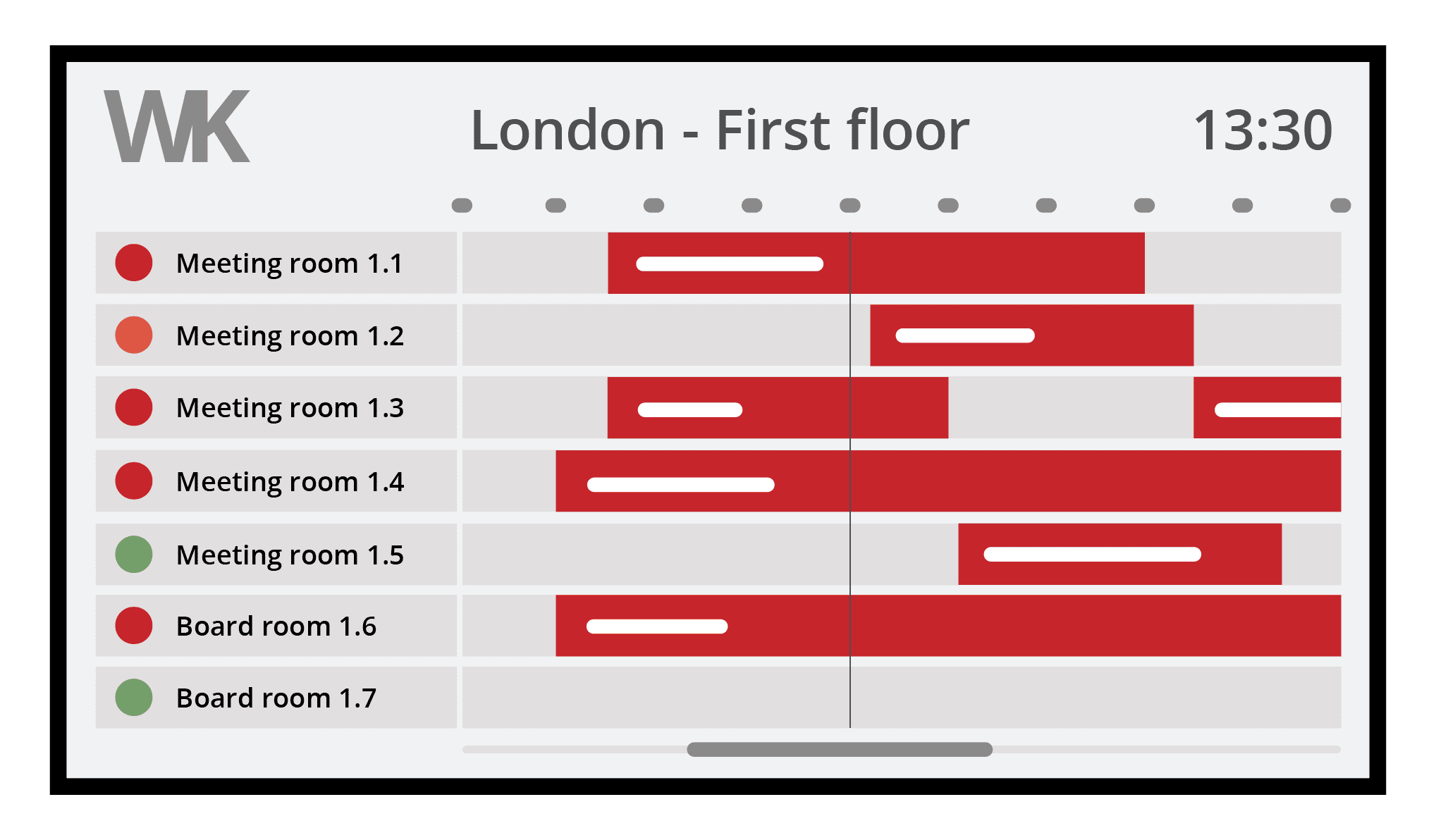 Interactive roomplanner
The Interactive Roomplanner shows a clear view of your meeting room's calendars. Useful when you don't have the space for single Roombooking tablets. Looking for an available meeting room? View what rooms are available and create ad-hoc reservations.
The Interactive Roomplanner is refreshed instantly and fully integrated with our Workspace management platform. You may personalize the views with your business logo. The app can be easily installed on Android-based Interactive Touch panels.
Seamless integration
Digital Roomsignage apps are seamlessly integrated with our standard mobile and web apps of the Officebooking platform.
All data is centrally stored, GDPR proof and continuously synchronized with our integrations such as Office 365 and Google Workspace.
Do you have questions on dedicated integrations? Please contact our support engineers, they help you to get started!
View availability of meeting rooms

Search for your co-workers

Interactive and informative floor maps