Ensure a professional reception of your visitors! Improve your visitor registration process to be fully compliant with GDPR. Get rid of your paper registration. Register your visitors online, via our apps or kiosk. Visitors check in on arrival via our user-friendly kiosk.
Do you use Outlook, Google or other planning tools? No problem, Officebooking offers various Enterprise integrations. Manage your visitors with our administrative console.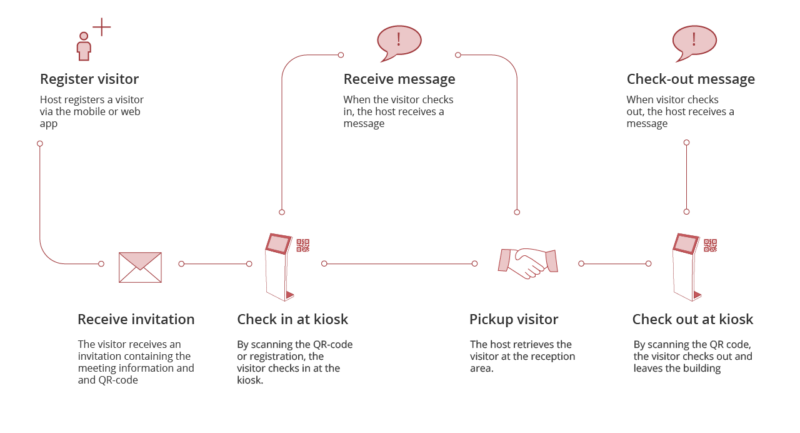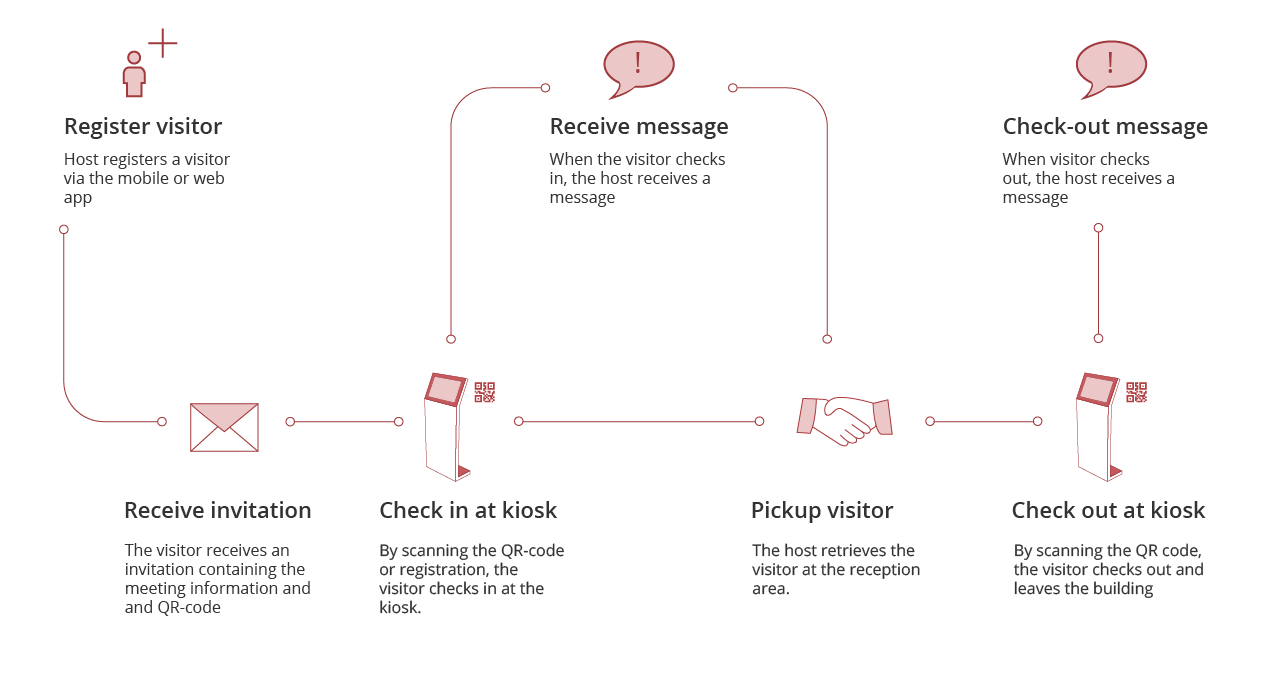 Officebooking Visitor Registration is fully integrated with the Officebooking platform. Your users create and manage visits using either mobile or web apps. Visitors receive an email confirmation of their visit and a QR code.
When arriving at your location, visitors scan their QR code at the Kiosk. Your host receives a notification by email and on their mobile to announce the arrival of their visitor. Deliveries and Services are optional visit types. You can customise the instructions for your different types of visitors, providing different directions or authentication.
Seamless integration
Visitor registration is seamlessly integrated with the Officebooking platform.
All data is centrally stored, GDPR proof and continuously synchronized with our integrations such as Office 365 and Google Workspace. Do you have questions on dedicated integrations? Please contact our support engineers, they help you to get started!
Receive notifications on arrival

Book a room and register your visitors

Register delivery and maintenance services

Anonymization of your visitor data