Occupancy management
Can I find a free spot? Did you book a meeting room? With the introduction of activity based working workplace related challenges increase. Empower your employees to find a free workplace with the aid of our apps. Integrates fluently with existing, renowned networkplatforms or wireless infrastructure.
Real time occupancy monitoring
We measure real time occupancy with our wireless LoRa ESCA Omni occupancy sensor. This allows you to instantly guide your employees to a free workplace or meetingroom. The integration with our booking system allows you to improve on general occupancy and increased customer satisfaction.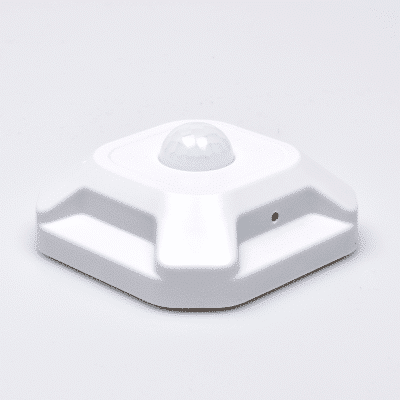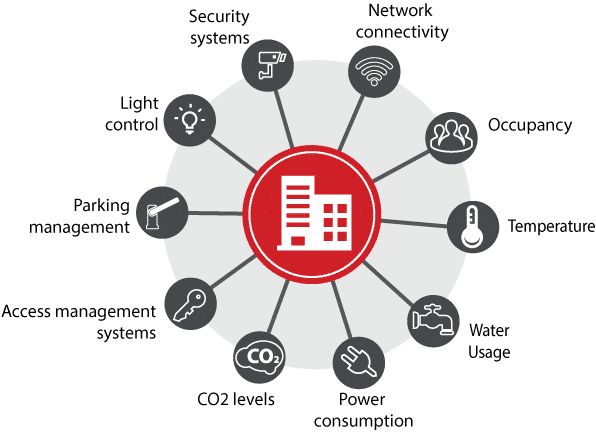 Super easy integrations
With our integration engine 'Milano' you can easily integrate your building management system and 3rd party sensor technology. To improve your control of internal facility processes. How about improving your parking, energy- and access management? With our proprietary managed IOT network services you can integrate new sensor concepts just as easy!
Integrated signage
By connecting to our wayfinding kiosk or spaceviewer app you show your users the way to a free spot. Our signage apps offer multiple possibilities in templates and views: per floor, location based or per category. Please contact us for advice on hardware and apps.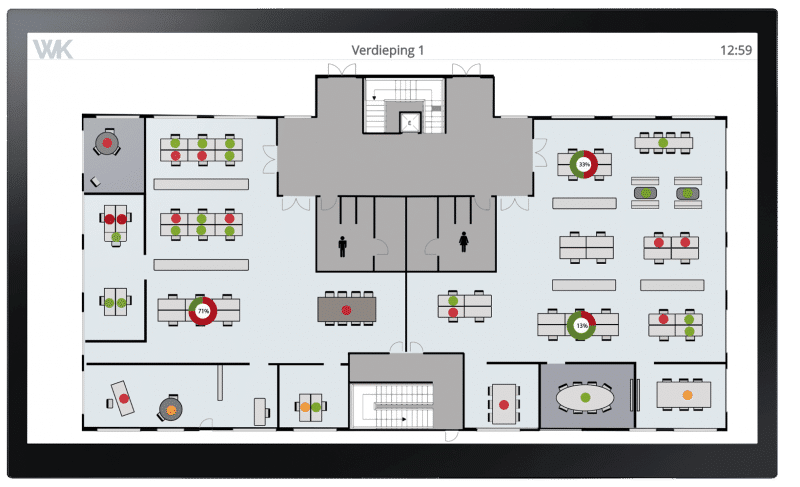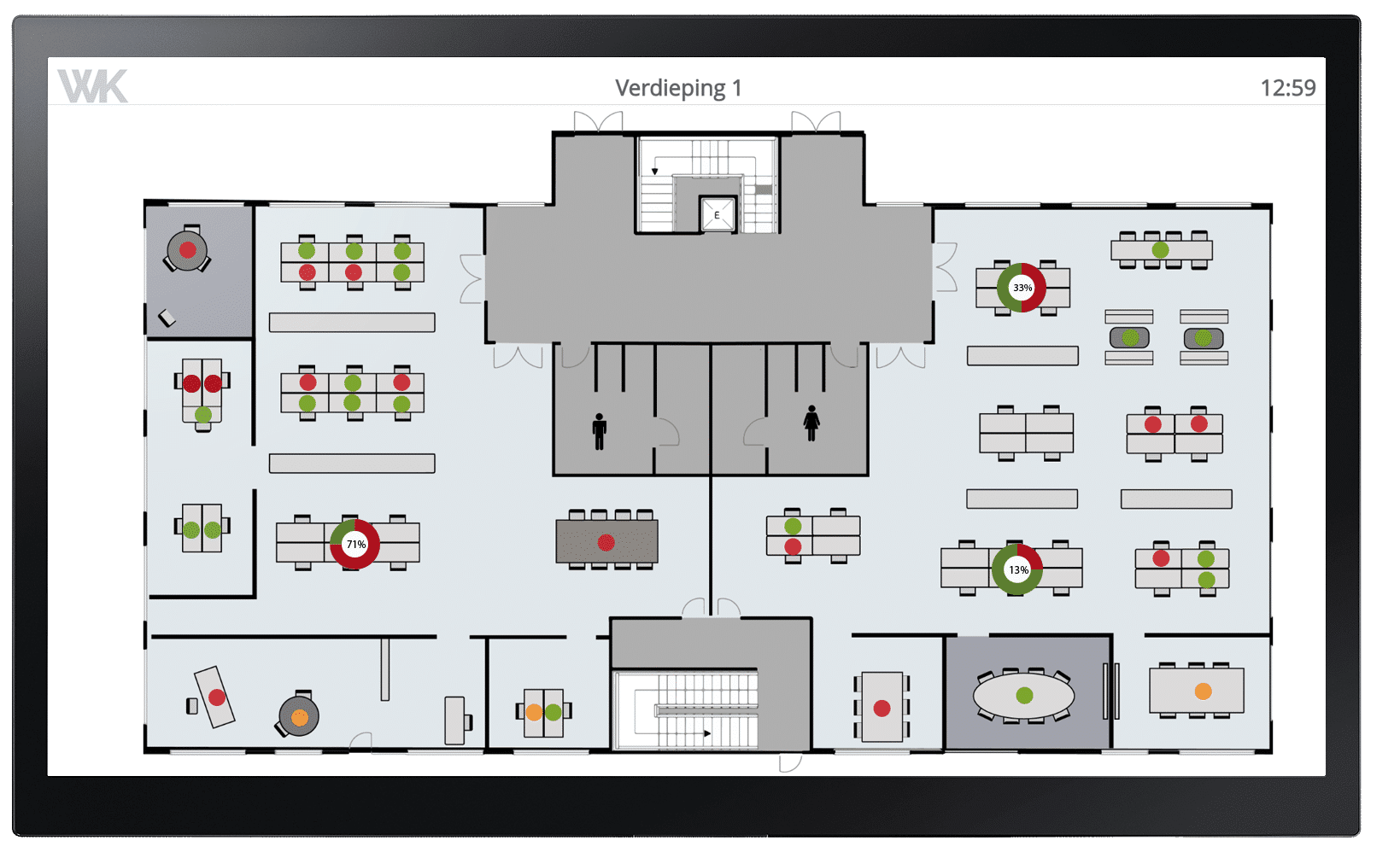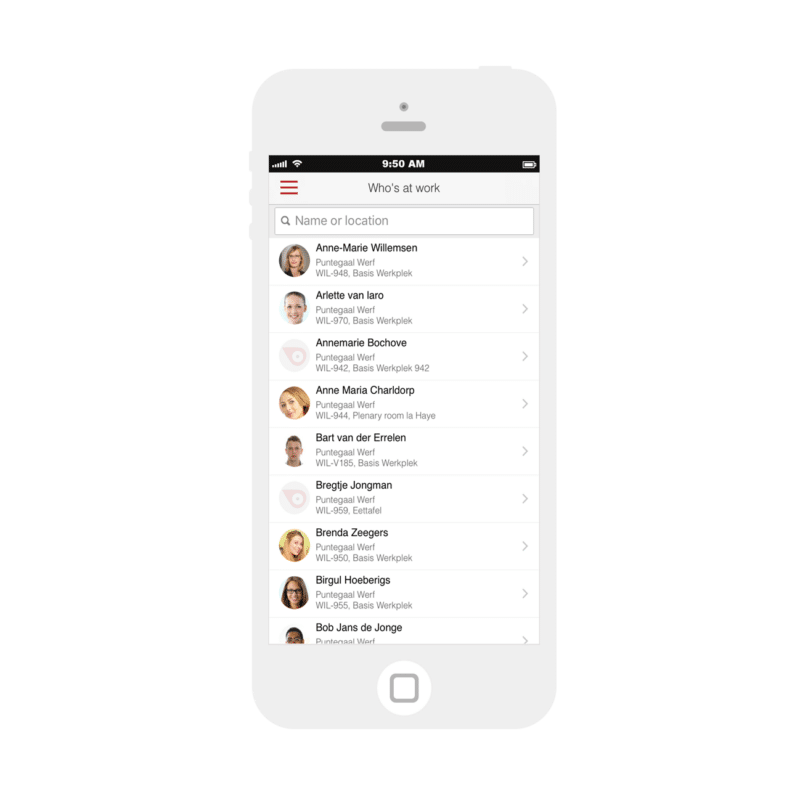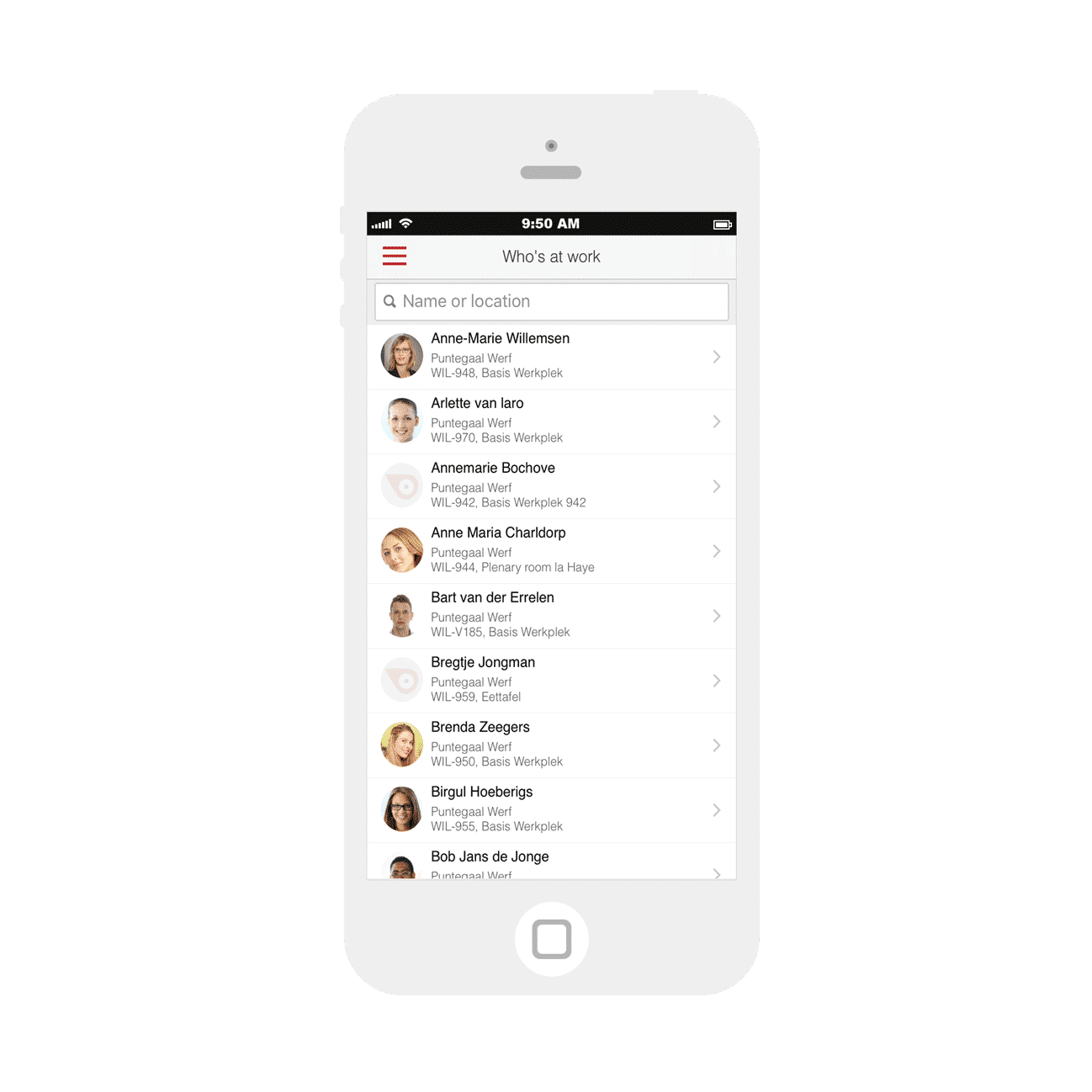 Who's at work
Look for your co-workers and view their location. Users can define their own visibility. With the use of our extensive user management features you can define user roles and access to different levels of information.