Interactive Signage
Find your way with interactive floor plans, search for a colleague, book a parking spot or view occupancy on your phone. Officebooking offers endless possibilities to guide your employees through your workspaces. All occupancy and reservation data can be viewed and accessed using interactive displays at entrances, workspaces or workspaces.
Occupancy monitoring
By the integration of sensors, building management systems and network monitoring services we provide an actual status of your building. This provides you with the right tools to start optimising your efficiency: reduce costs and increase sustainability.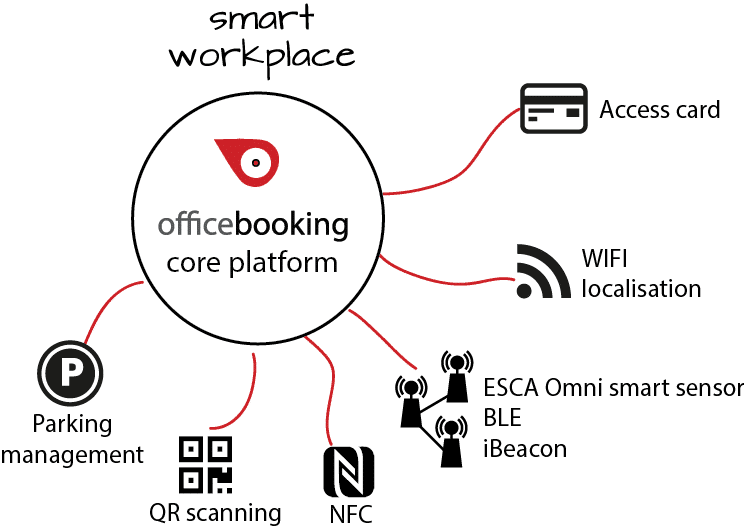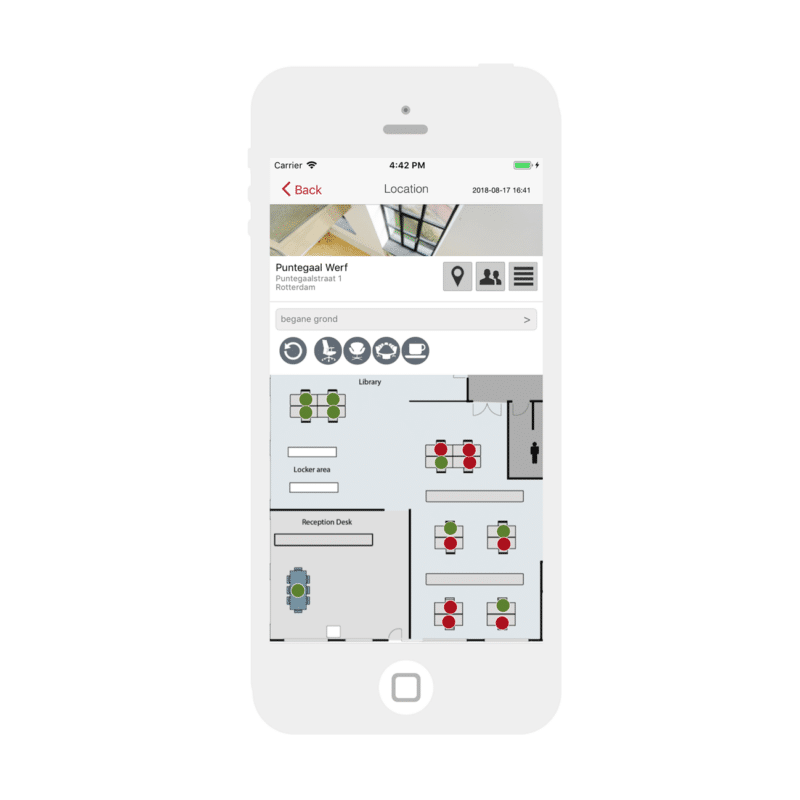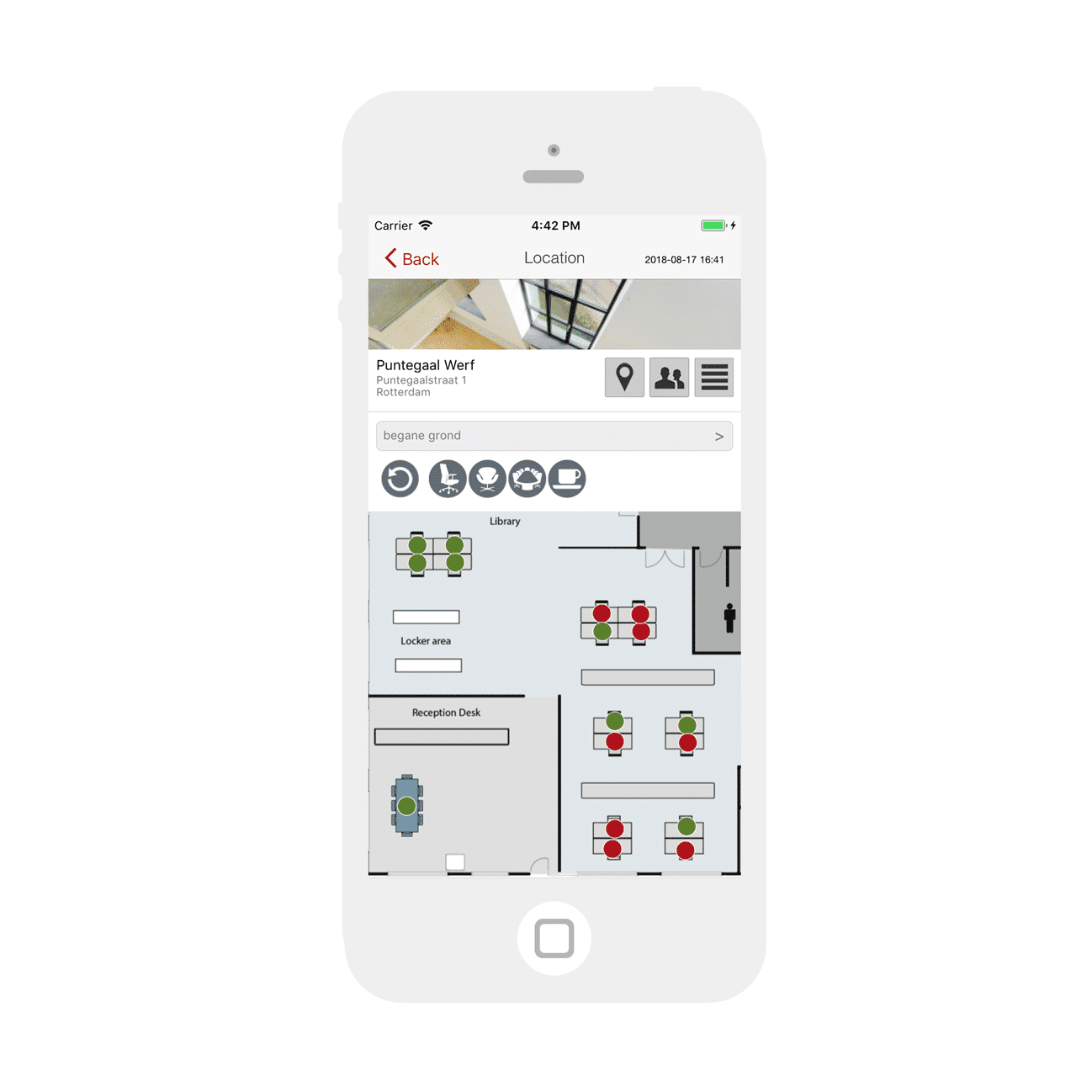 Find a spot
Native mobile apps are for Android and iOS devices. We use several localisation services to get you in the right direction, both outdoor as indoor. The apps help you in finding a colleague, a free spot or just the location of your next meeting!
Indoor positioning
Indoor positioning enables localisation of assets. This is useful for wayfinding and integrated support for facility processes such as cleaning and catering. We support various technologies, including NFC and iBeacon.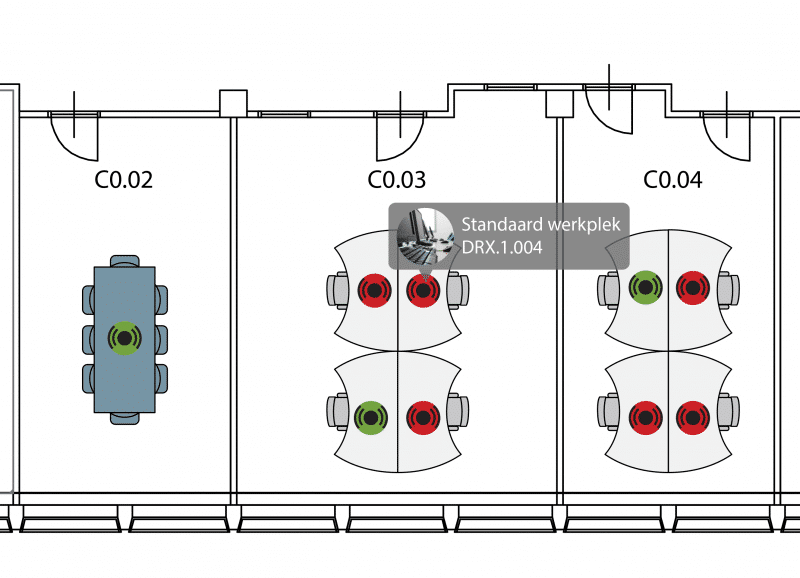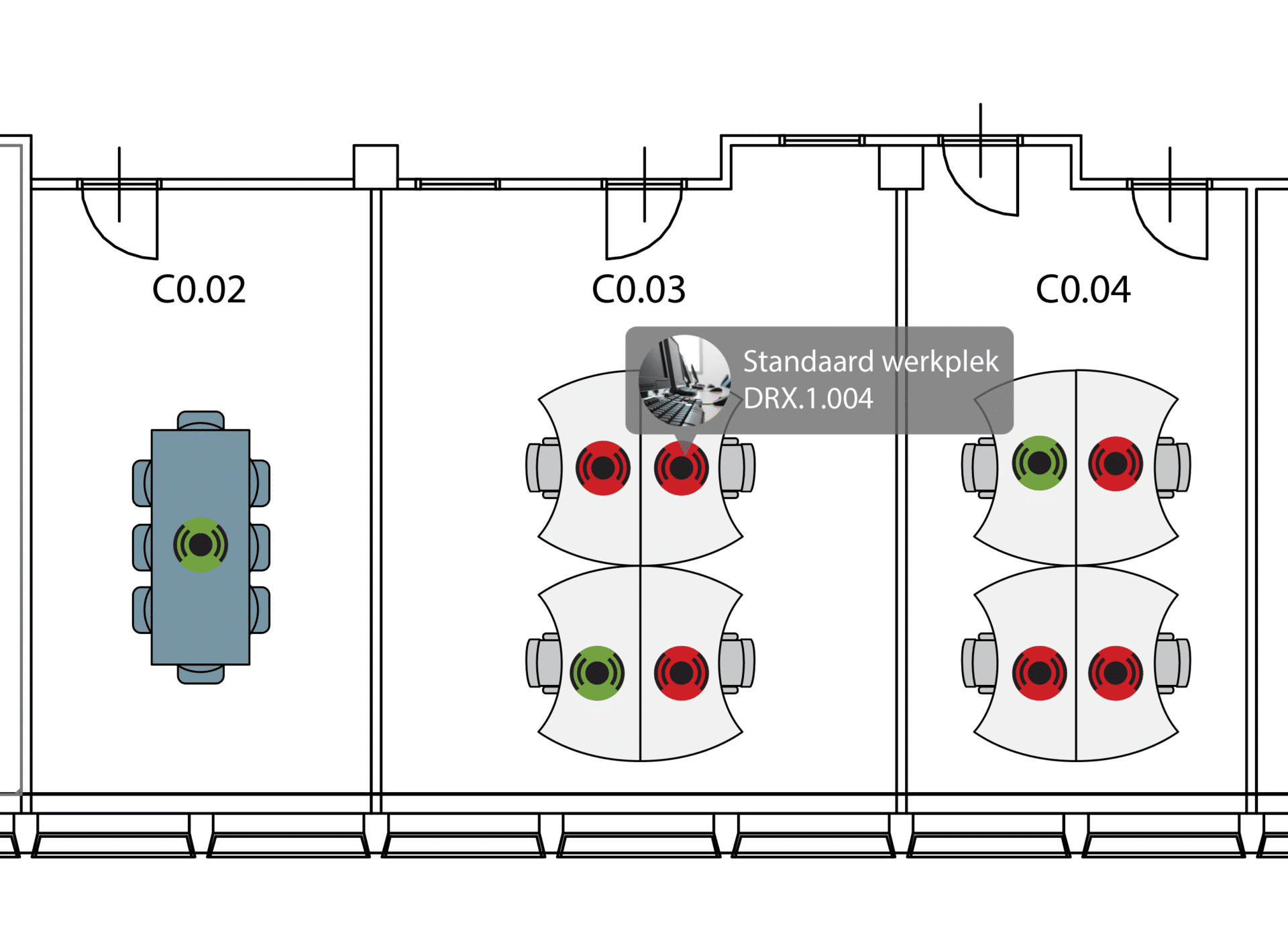 Digital signage
Interactive signage has proven its benefits in guiding you and support decision making of the end-user. Our (interactive) signage apps are context aware and use our powerfull smart engines for localisation, real time experiences and device management. Dependent on your customer journey: simply looking for a free spot or entrance at the reception. Officebooking shows you the way.