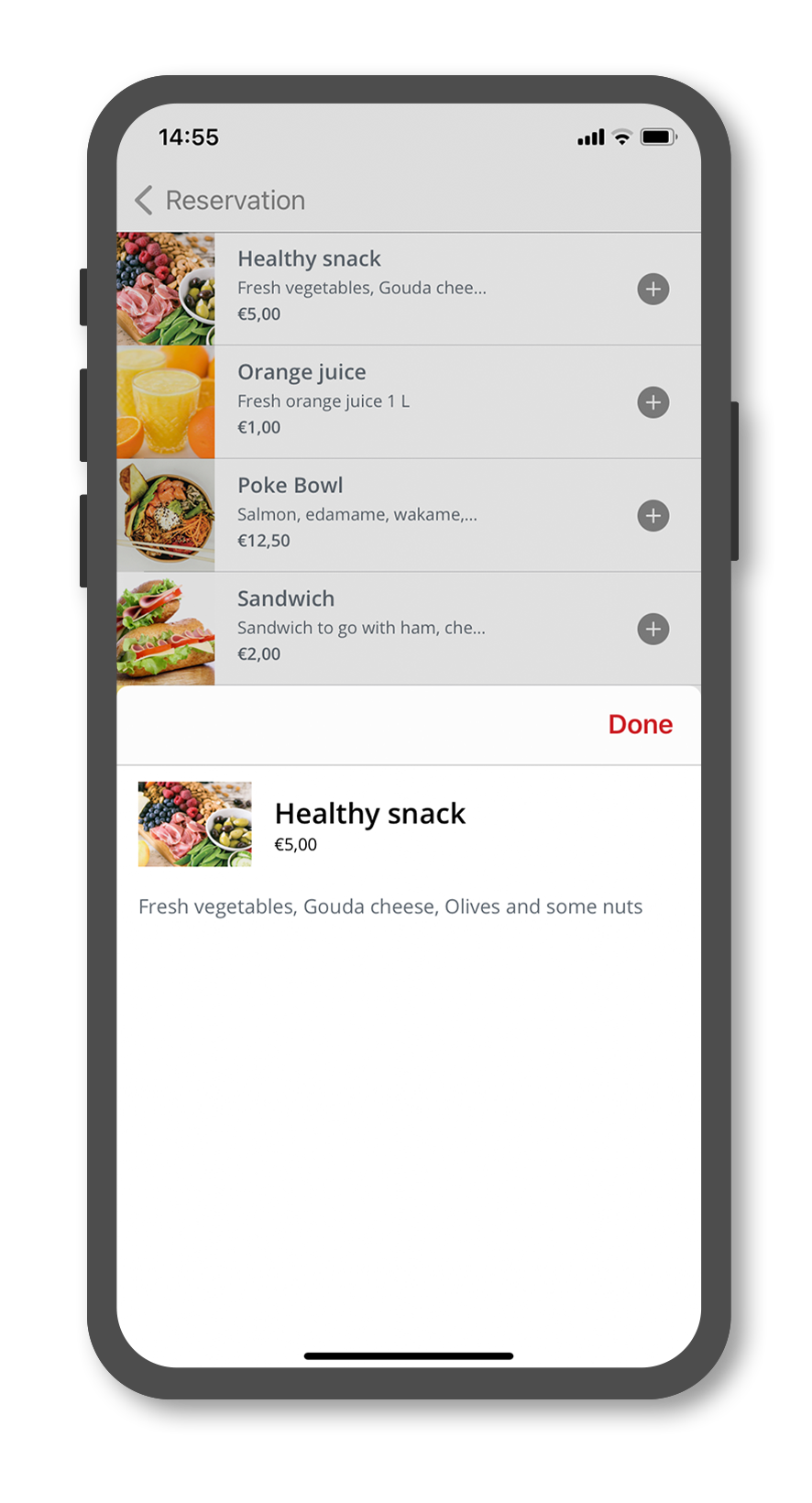 We are excited to announce that Officebooking has expanded the amenity booking capabilities within our mobile app, making it even easier for employees to book the amenities they need for their workday!
With this new feature, employees can now browse, select, and book amenities directly from their mobile devices, eliminating the need to switch back and forth between the web app and the mobile app. This means that employees can easily book amenities on the go, from anywhere, at any time, without any inconvenience.
This new feature also allows for greater flexibility and convenience, enabling employees to book amenities at the same time as they book their workspace, conference room, or other workspaces. From complimentary coffee and tea to parking spots, our platform offers a wide range of amenities that can enhance the employee experience and make their workday more comfortable and productive.
To book amenities within the mobile app, simply follow these easy steps:
Open the Officebooking mobile app and sign in to your account.

Navigate to the booking page for the workspace, conference room, or other workspaces you want to book.

Scroll down to the amenities section and select the amenities you want to add to your booking.

Confirm your booking and enjoy your workspace, conference room, or another workspace with all the amenities you need!
We are constantly striving to improve our platform and make the booking experience more seamless and convenient for employees. This new feature is just one example of how we are committed to providing the best possible service to our users. Amenities and catering will remain available for all Business plus edition clients and clients that opted for the meeting room booking subscriptions.
We hope you enjoy this new feature and look forward to hearing your feedback! If you have any questions or concerns, please don't hesitate to reach out to our customer support team for assistance.
Thank you for choosing Officebooking as your workplace booking solution!