Checking in on the app confirms your reservation. You can check in in various ways, including scanning a QR code on your desk.
You start a 'session' when you check in. Your name will now display in the 'Who's at Work' section of the list. You can make yourself 'not visible' for other employees by going to 'Settings' and configuring this setting.
Using the QR code label to check in and out
The QR code label at the office provides a quick way to check in. You can do so by navigating to the 'Check-in' screen in the mobile app's menu. Then press the 'Scan a code' button. The app opens your camera and you can scan the QR code.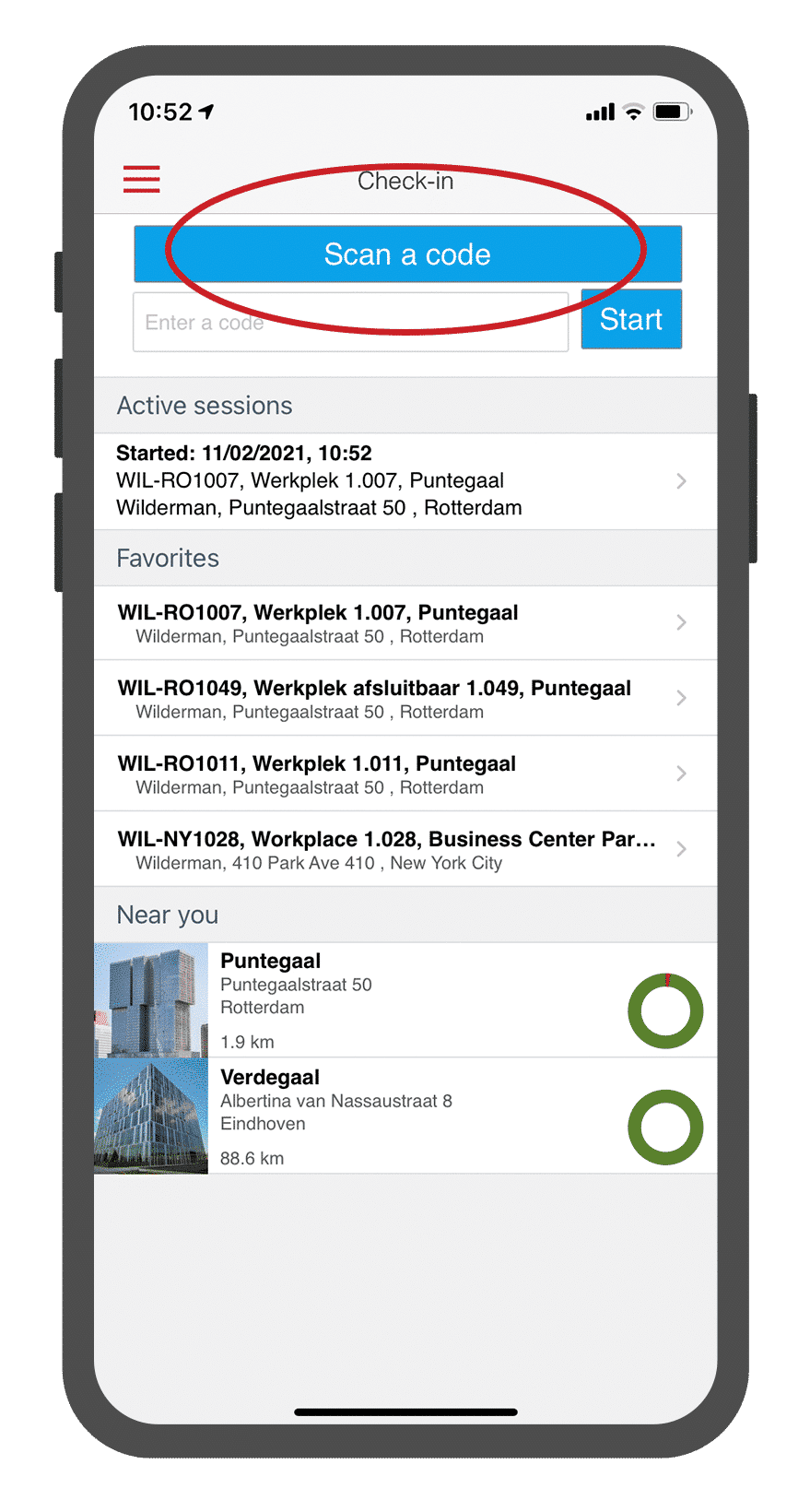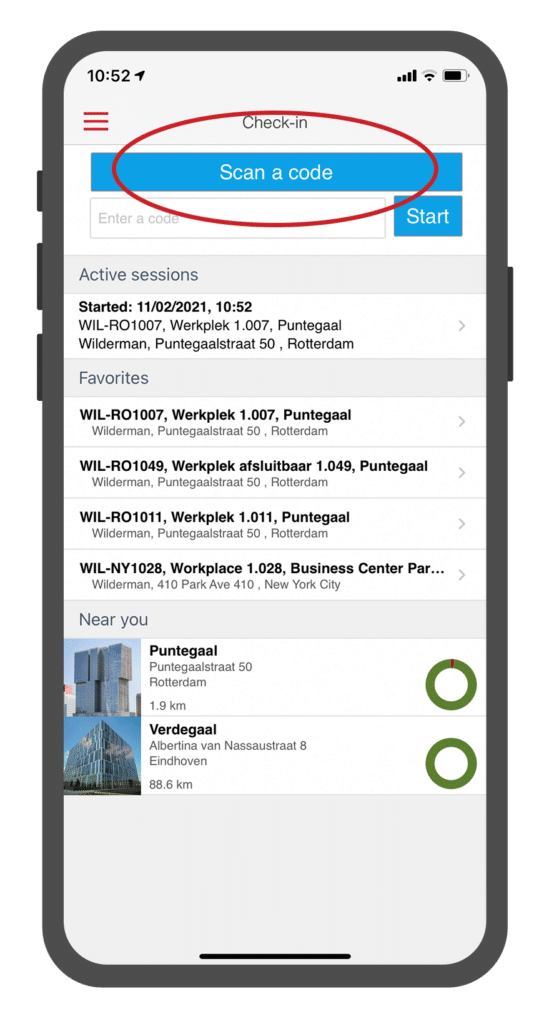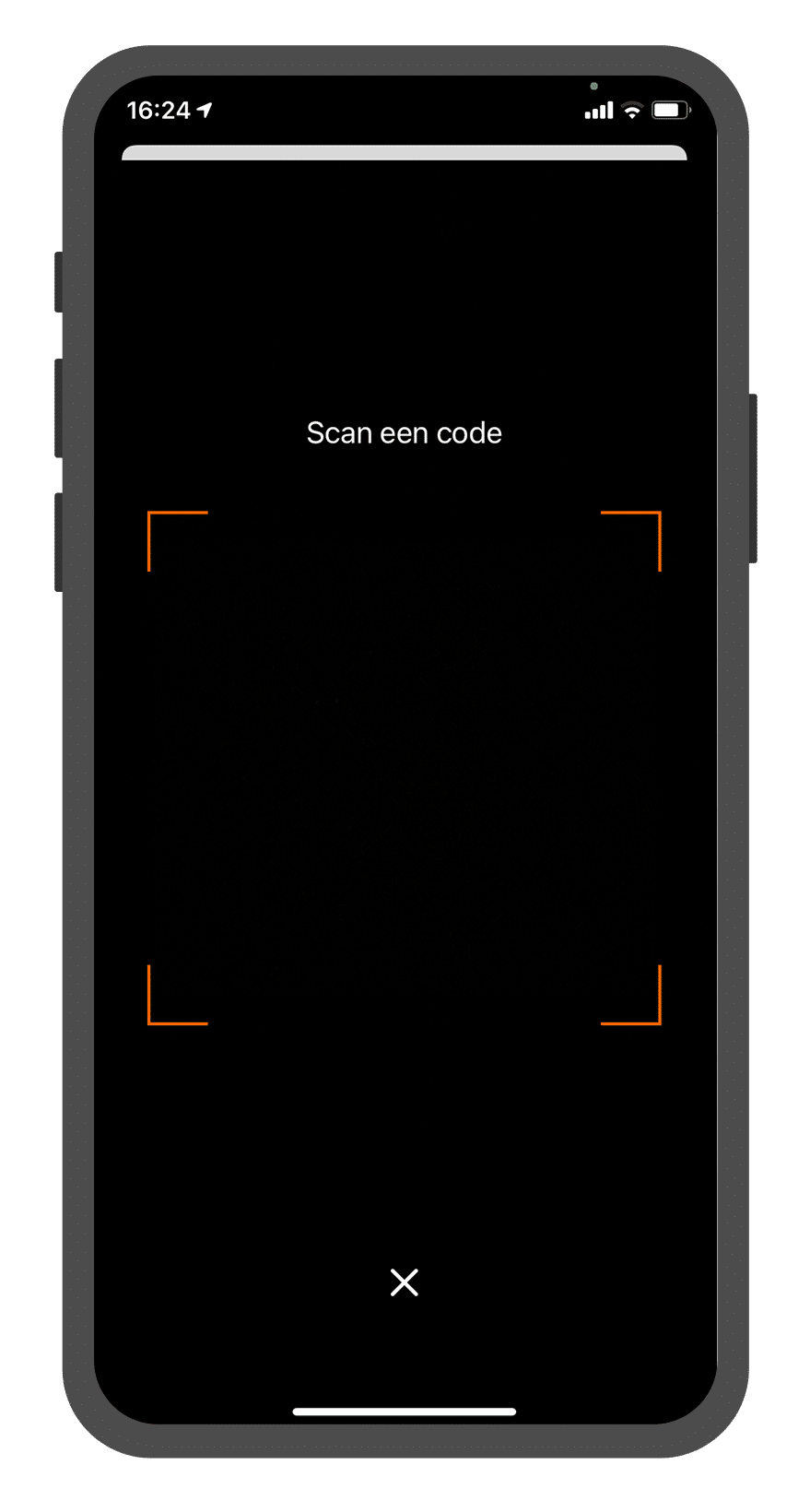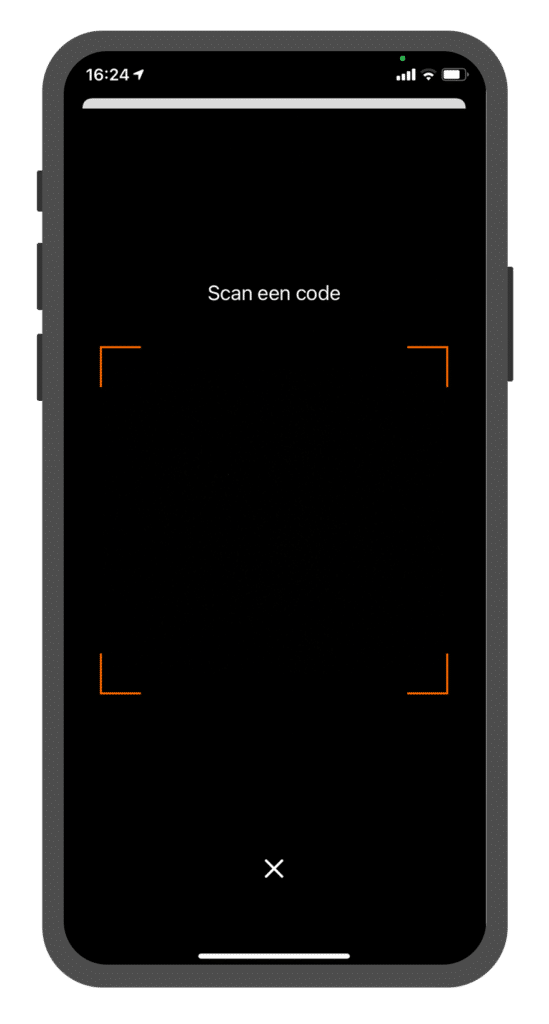 After successfully scanning the code, the screen will open with the status and duration of your current session. Within this same screen you also have the option to stop and check out your session.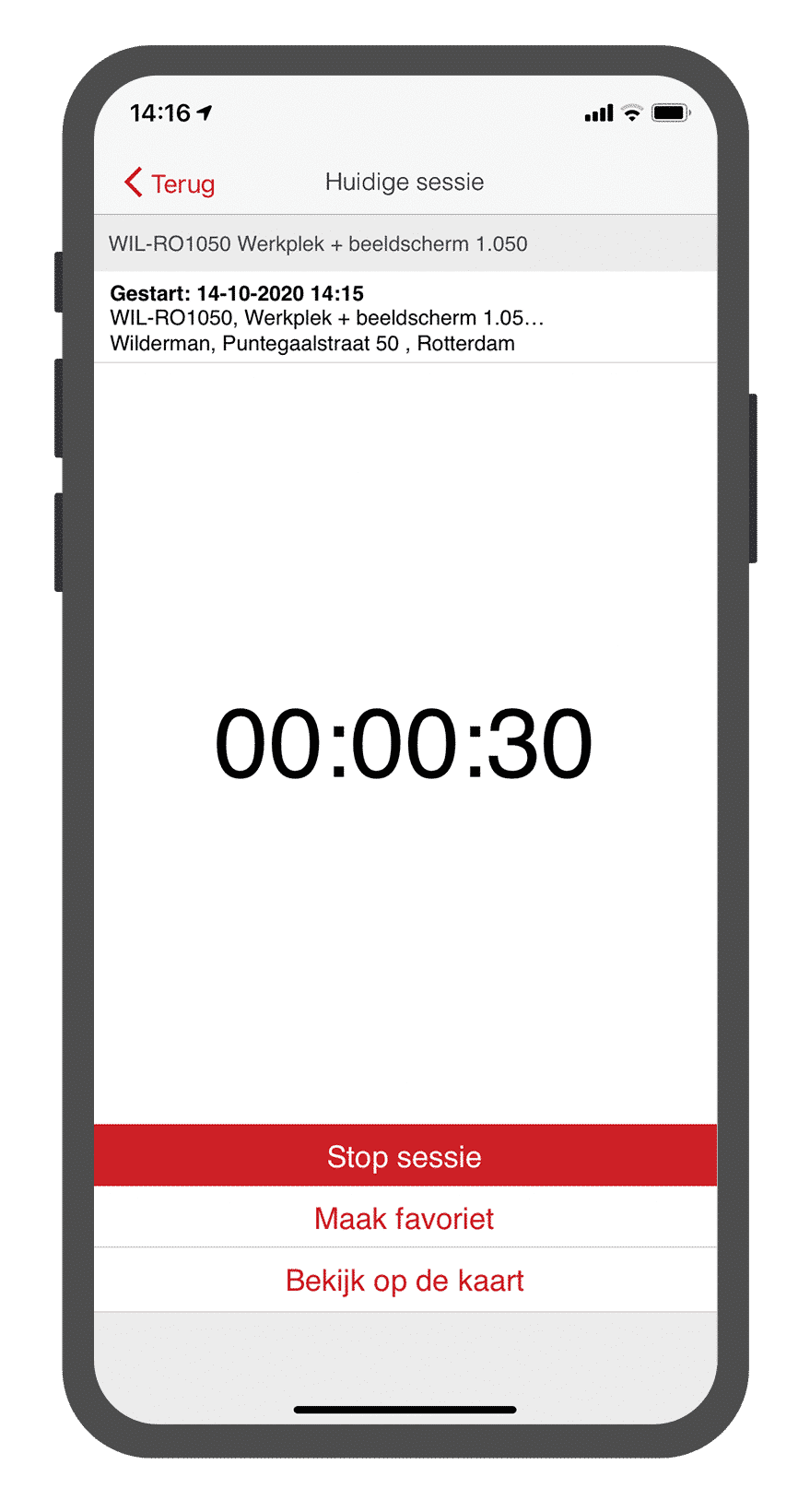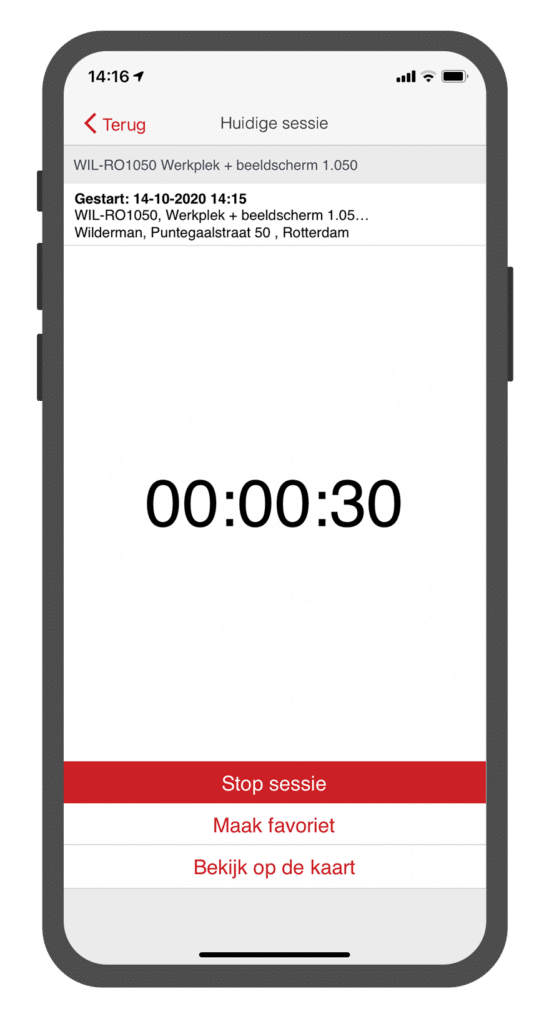 Don't have a QR code label to scan or is your camera broken? Then you can also check in by typing in the tag code of the workplace and select the 'Start' button.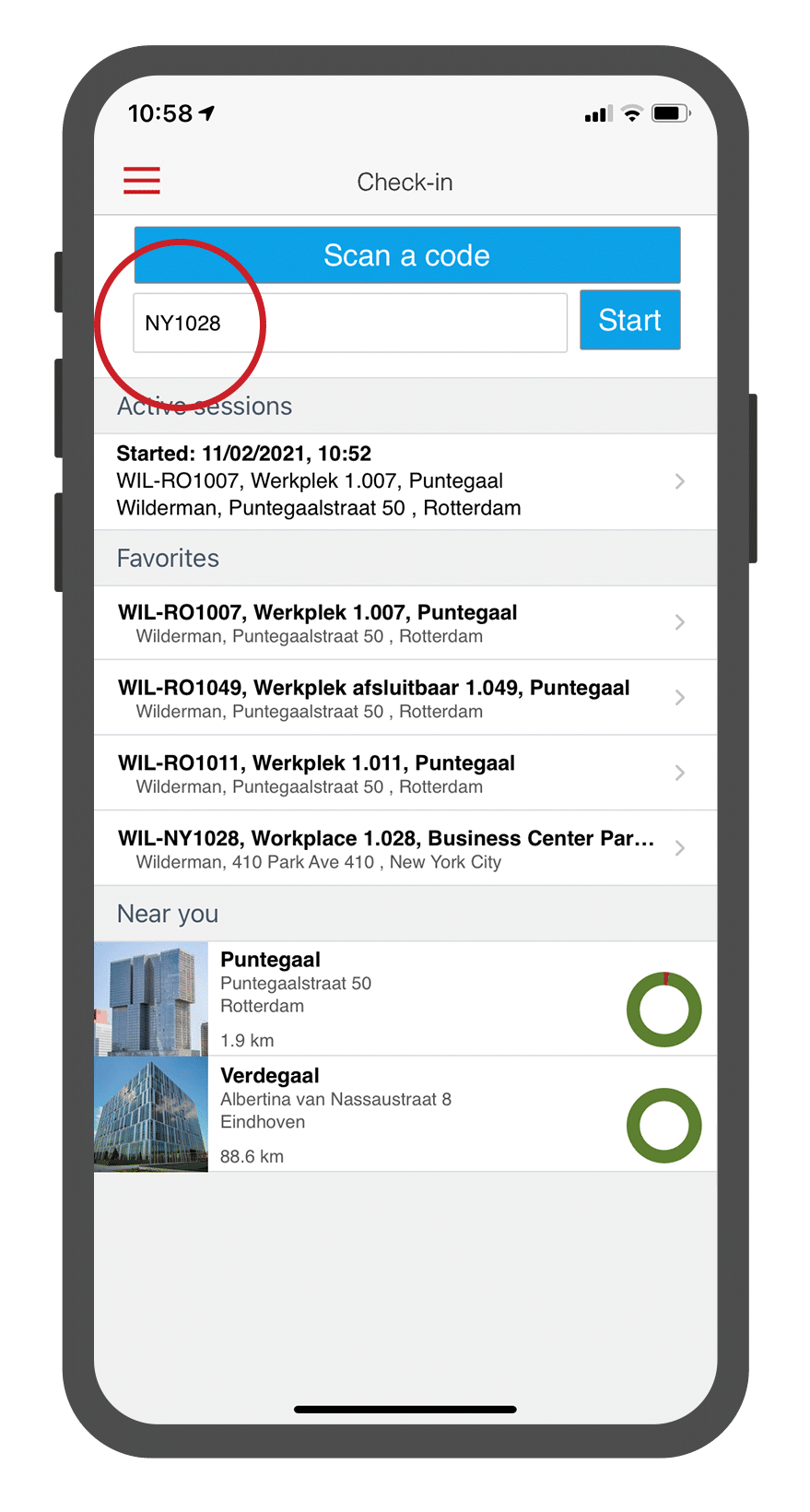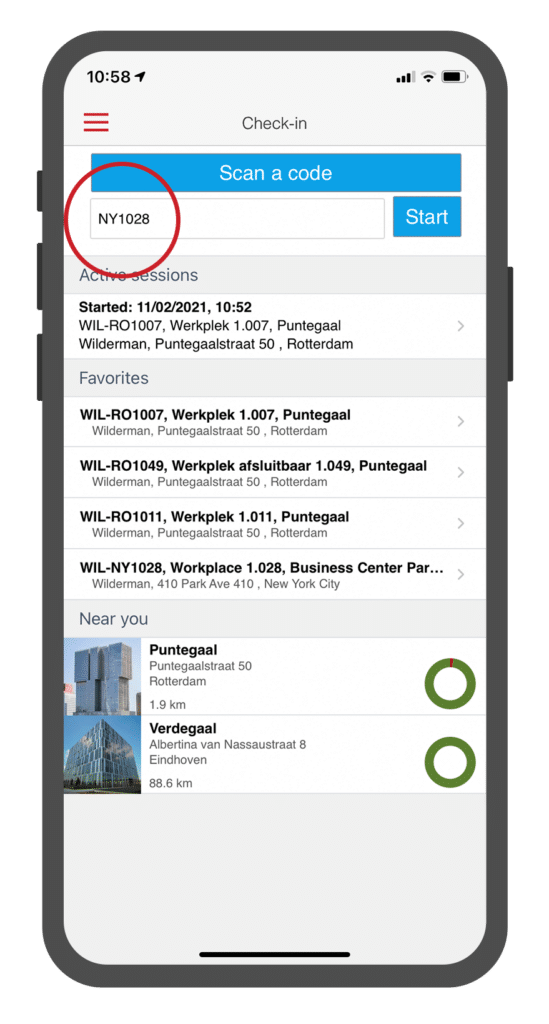 Check-in and check-out manually through your reservation
Another option is to check in directly through your reservation.
In the menu, go to the 'Reservations' screen. Choose the reservation for which you want to check in. After that, select the 'Check in' button. You then confirm your check-in and you're properly checked in. If you want to check out, you can do so using your reservation in the same way. Please note that you can only check in via a reservation 20 minutes prior to the scheduled start time.
The 'Check-in' screen in the menu, like the QR code method, allows you to maintain track of your current session. By selecting 'Ongoing sessions', you'll see the current session's status and duration. You can also choose to end your session and check out from this same screen.
Check-in issues
Checking in can be done in various ways. If you can't scan the QR code, try entering the tag code first. The tag code, for example, 'BE1001', is the unique workplace code. After that, select the 'Checkin' button.
Still not able to check in? Contact the Officebooking contact person within your organization.