To access and log in to the Officebooking app (both mobile and web), you need a personal account. There are two ways to obtain this account.
In most cases, this account is created by your own organization (by the person with Admin rights) with us. You have received instructions on how to log in or create an account via email from your organization contact person. Registration can also be done via Single Sign-On. Then you don't need a new Officebooking account, but you log in with your own organizational account.
1. Log in with your received account information
You have received instructions from your contact person within your organization on how to use Officebooking. This instruction often goes hand in hand with the activation email that is sent from Officebooking. In this email, you will find all the necessary links for downloading the app and activating the account. In most cases, your login name is the same as your email address.
After downloading and opening the app, you will immediately land on the login screen. Here you enter your login name/email and password. Then select the red 'Log in' button.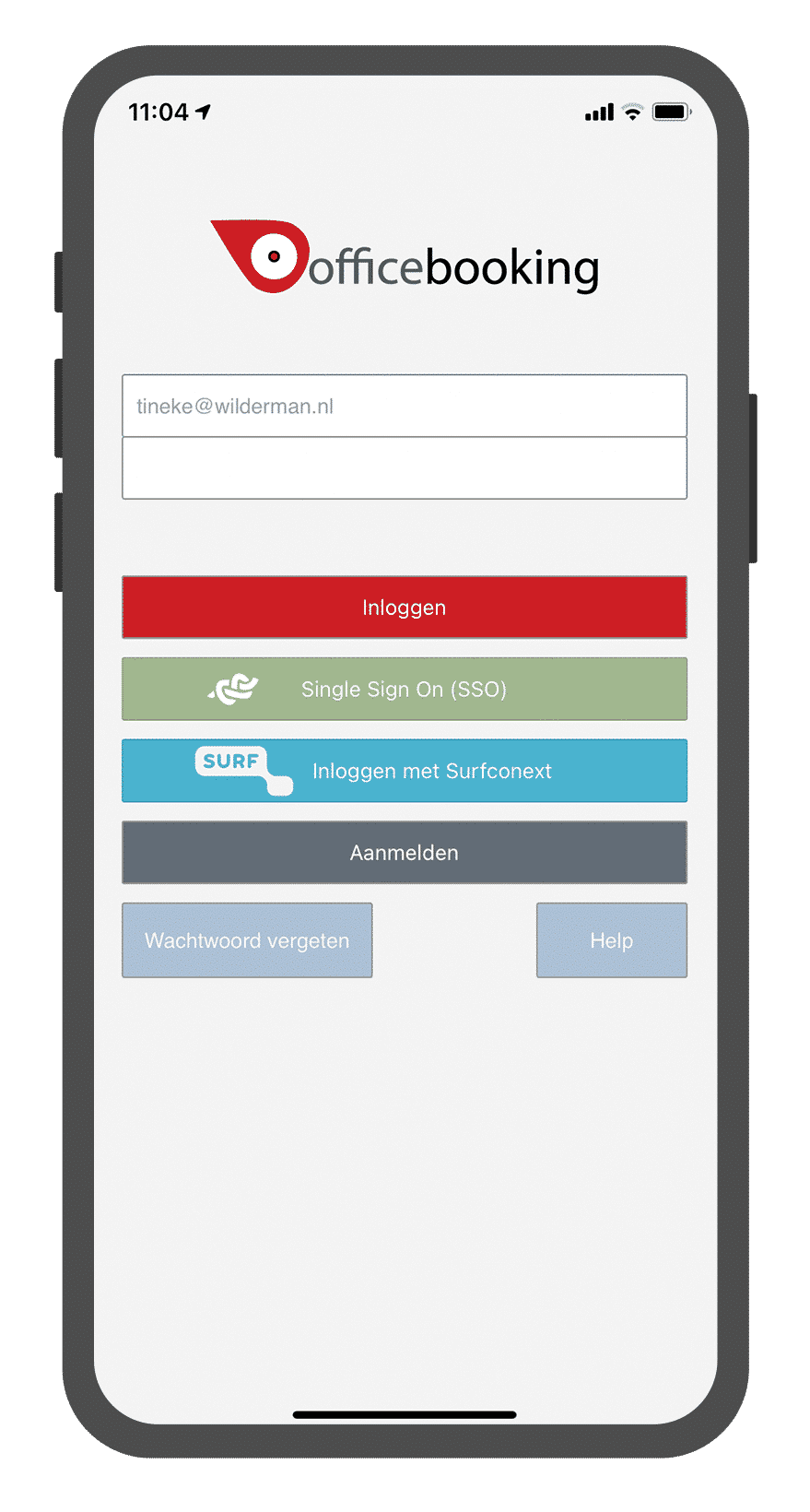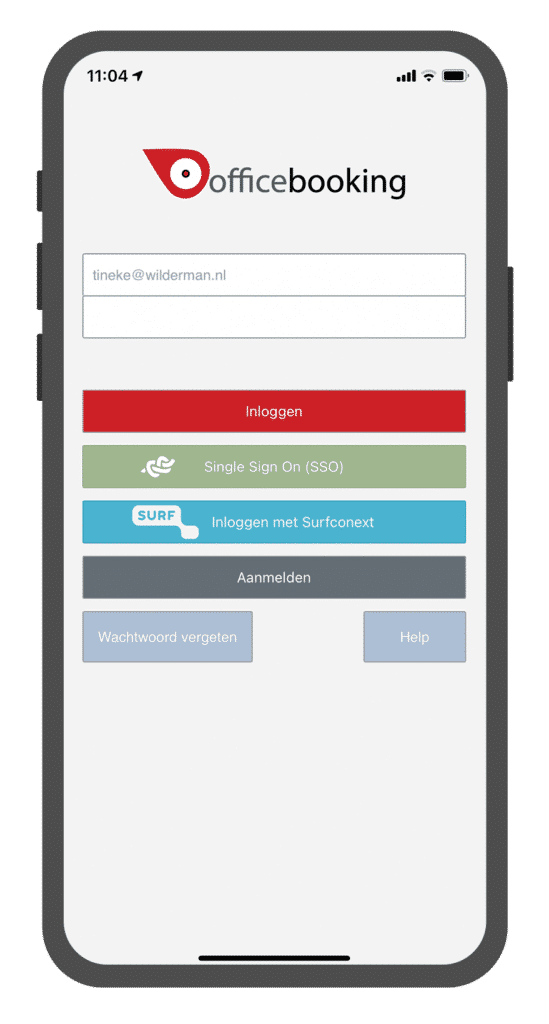 2. Log in with Single Sign On (SSO)
It is possible that your organization has chosen to manage access through Single Sign On (direct login with your existing organization account). In that case, follow the steps below:
Log in by clicking on the 'Single Sign On' button. You will then be directed to a screen where you can enter your community code. This code consists of three digits or a combination of digits and letters (often an abbreviation of the organization name), for example WIL for the Wilderman organization. This will redirect you to a login screen from your own organization. You will have received the code for your organization from the Officebooking contact person within your organization. You can then log in with your organization email and password. Your organization may ask you to enter an additional code, such as 2-factor authentication, in which case you should follow the instructions provided by your organization.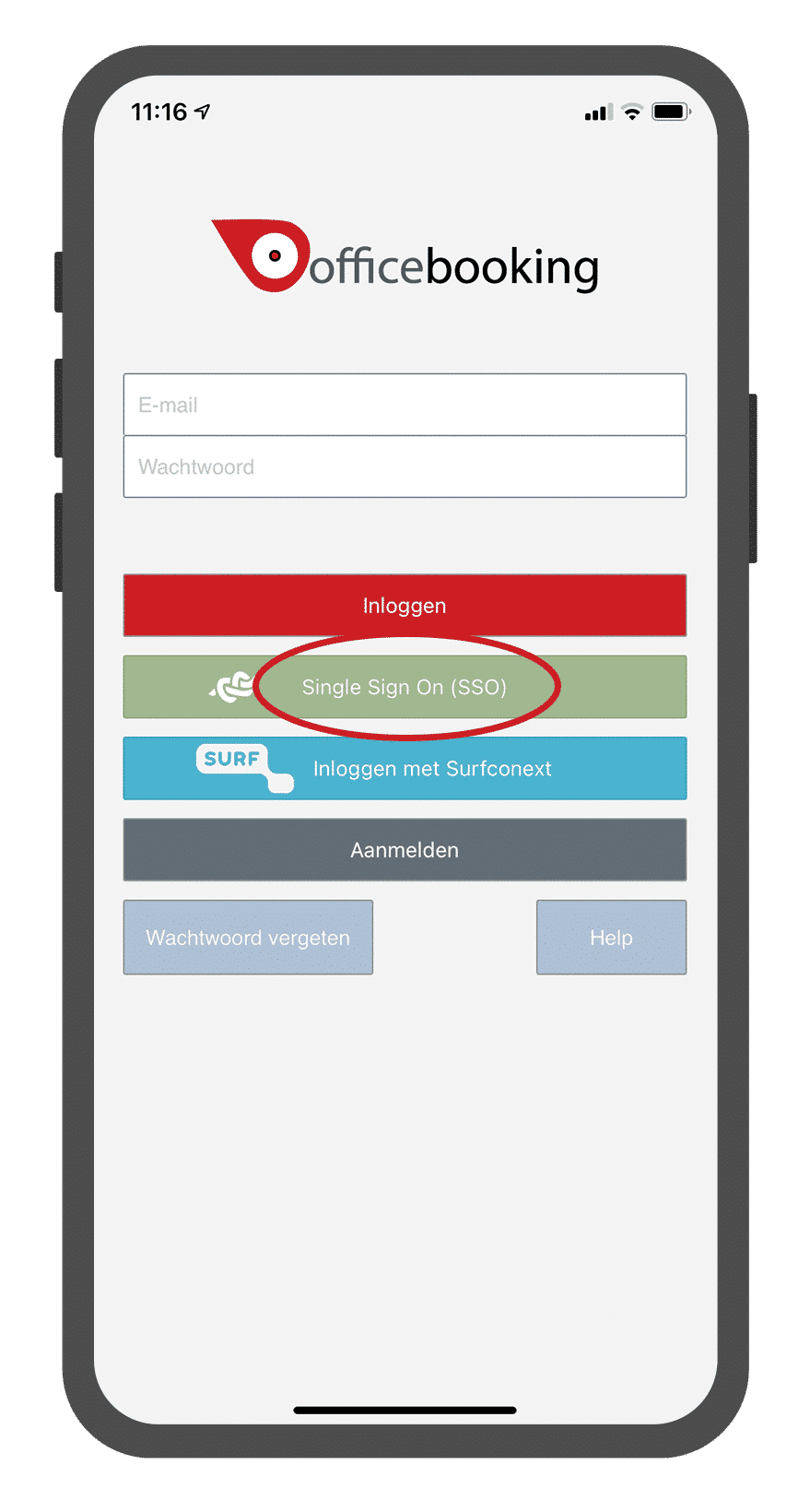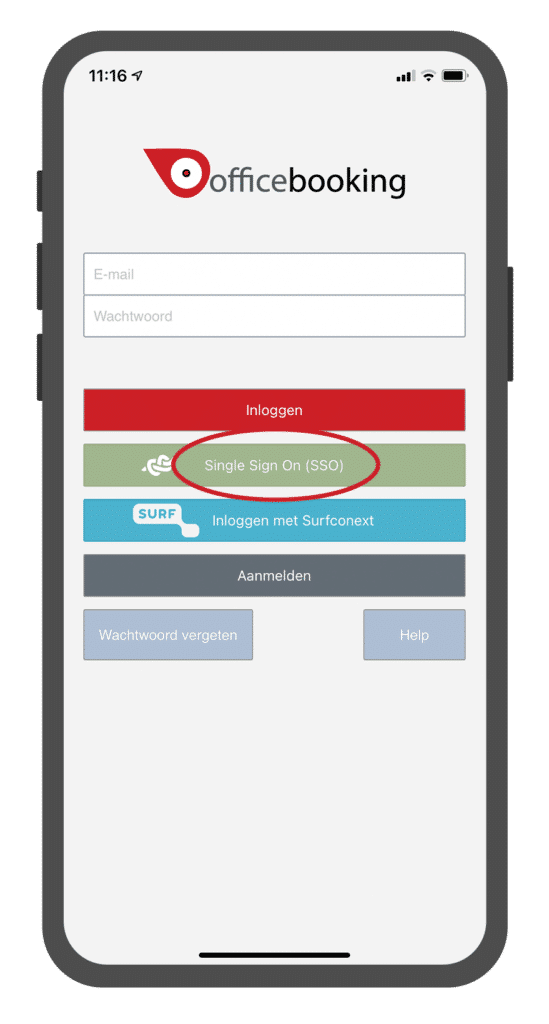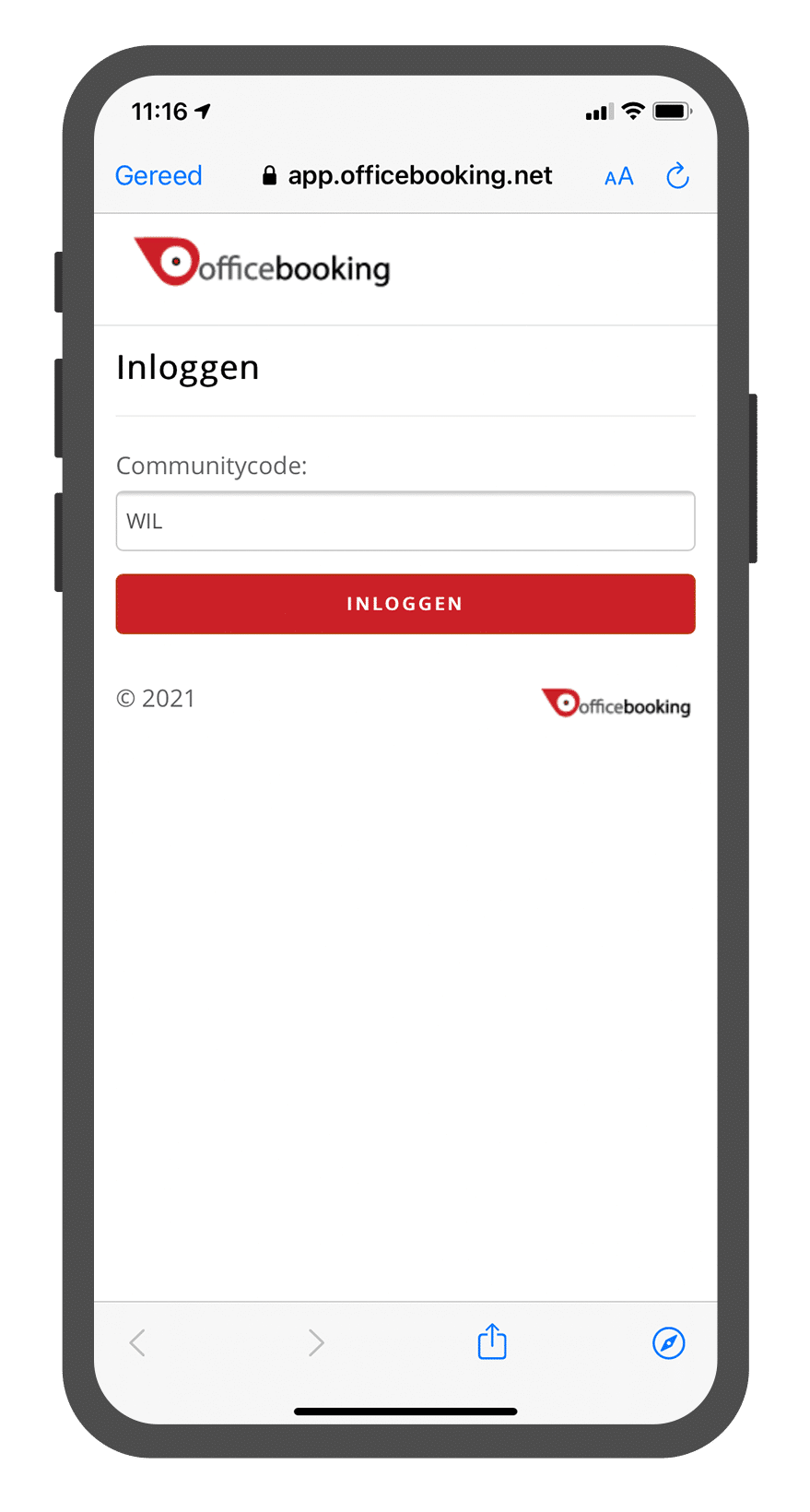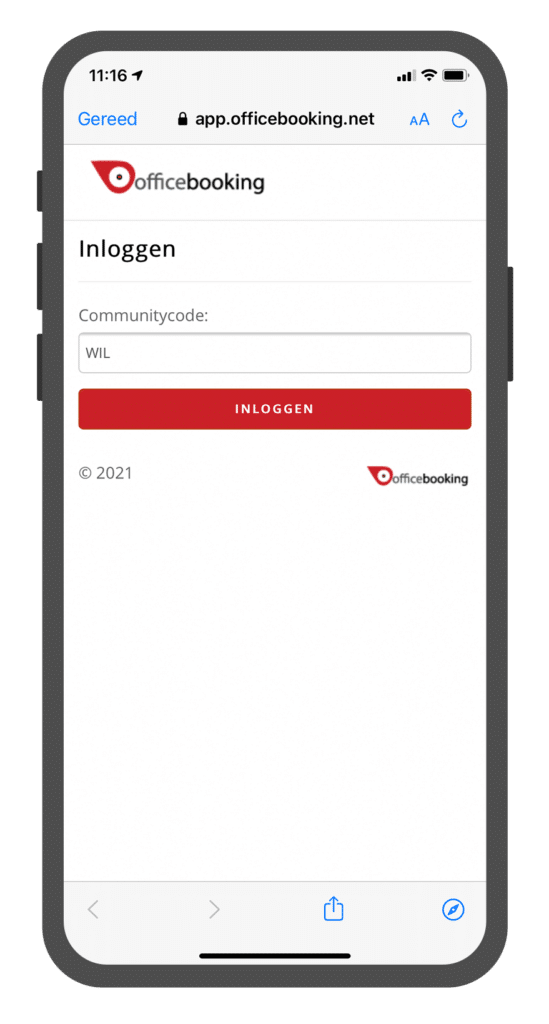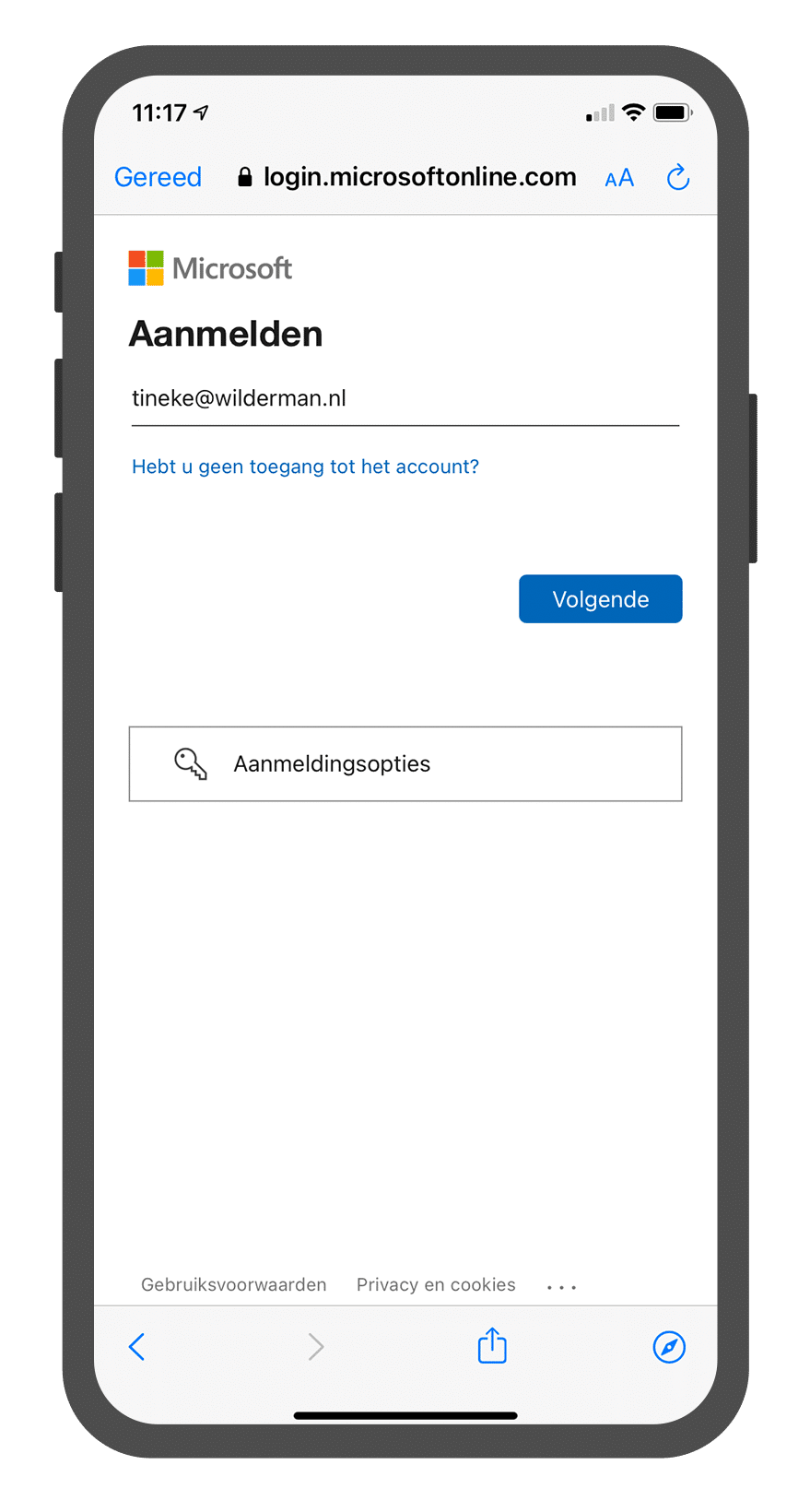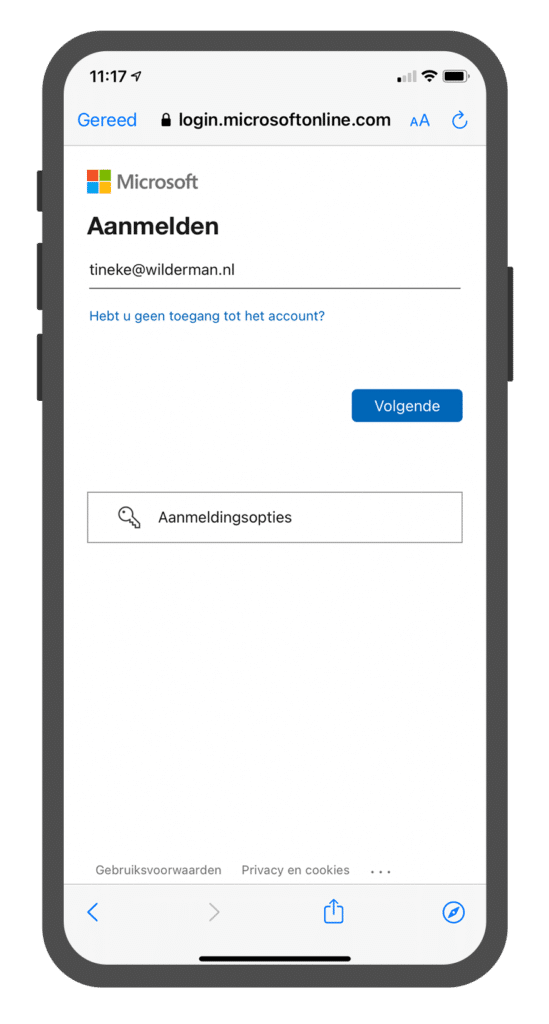 After successfully logging in, you will be redirected back to the Officebooking login screen and automatically logged in. You will remain logged in unless you delete your cookies or your access has expired for some reason. In that case, you log in again in the same way.
Having trouble logging in?
If you are having trouble logging in, check if you are using the correct account details. Your account name is always the email address provided during registration. You can create a new password via 'forgot password'. You will receive an email with a link to set a new password.
Note: a strong password should consist of at least 8 characters, including at least one uppercase letter and a number.
Still can't log in? Contact the contact person within your organization.