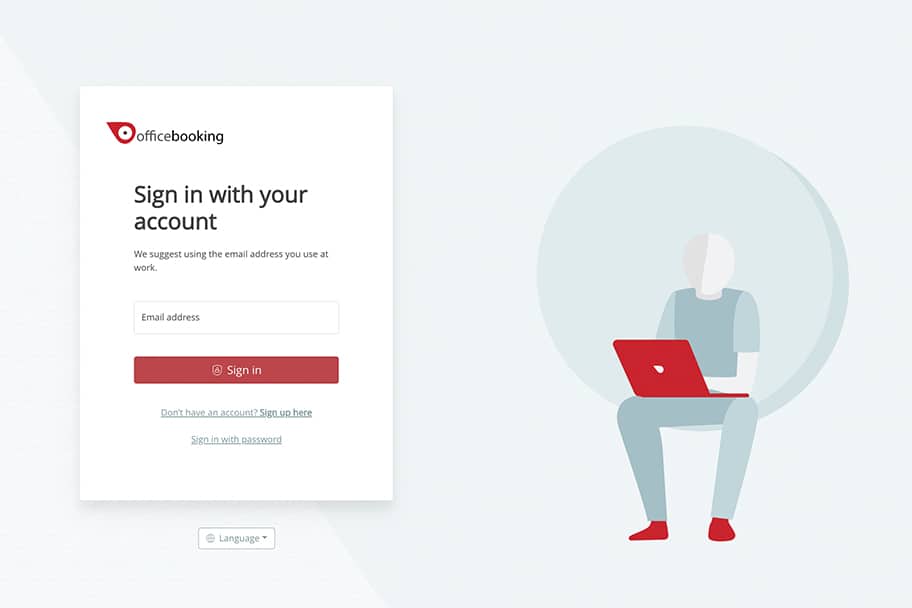 Esca Alta CO2 sensors
Worried about air quality within your meeting rooms and training rooms? No sweat, Officebooking offers multiple sensors that monitor air quality and comfort levels such as temperature, CO2, humidity and occupancy. Sensors and gateways are easy to install, within a couple of hours you are ready to start monitoring. Want to know more? Read more on our website or contact us directly. 
Next year we are ready to rock! Our new web app will be deployed. The new app will offer the same main features as the current app, but has gone through thorough restyling and user experience improvements. Existing users can switch easily between the old and new app. End of October we will supply a renewed communication kit with new images and user guides.
What are we working on?
At the moment we are working on the following features and projects: 
Improvements login.officebooking.net
Soon we will support multiple login providers per customer, easy if you want to access different domains within your organization. This will, for example, provide temporary employees separate access with a username and password.
Planner in mobile app
A handy planner will soon be available on the mobile apps. This allows you to see at a glance which rooms or workplaces are still available and you can immediately make a reservation via the planner view.
New database
As part of technical maintenance and improving the scalability of our platform, preparations are currently being made for the transition to a new database management platform. We expect to make a step-by-step transition in November. The data migration is performed on Saturdays. It is possible that our platform is not available for some customers at that time. The final schedule will be communicated shortly.