For some organizations, the targeted application of innovative technology is a spearhead in business operations. The same goes for this professional business service provider. This organization is very active in developing a user-oriented, innovative and sustainable real estate strategy. With the introduction of Activity Based Working (ABW), there was a growing need for accurate occupancy information in combination with the possibility to manage workplace and space use in a targeted manner. In addition, the organization wanted insight into the occupation of charging stations for an electric cars of users and visitors.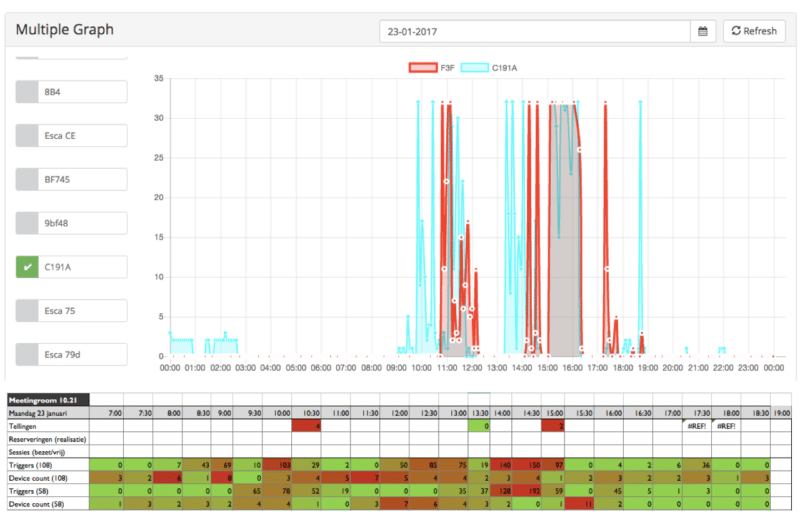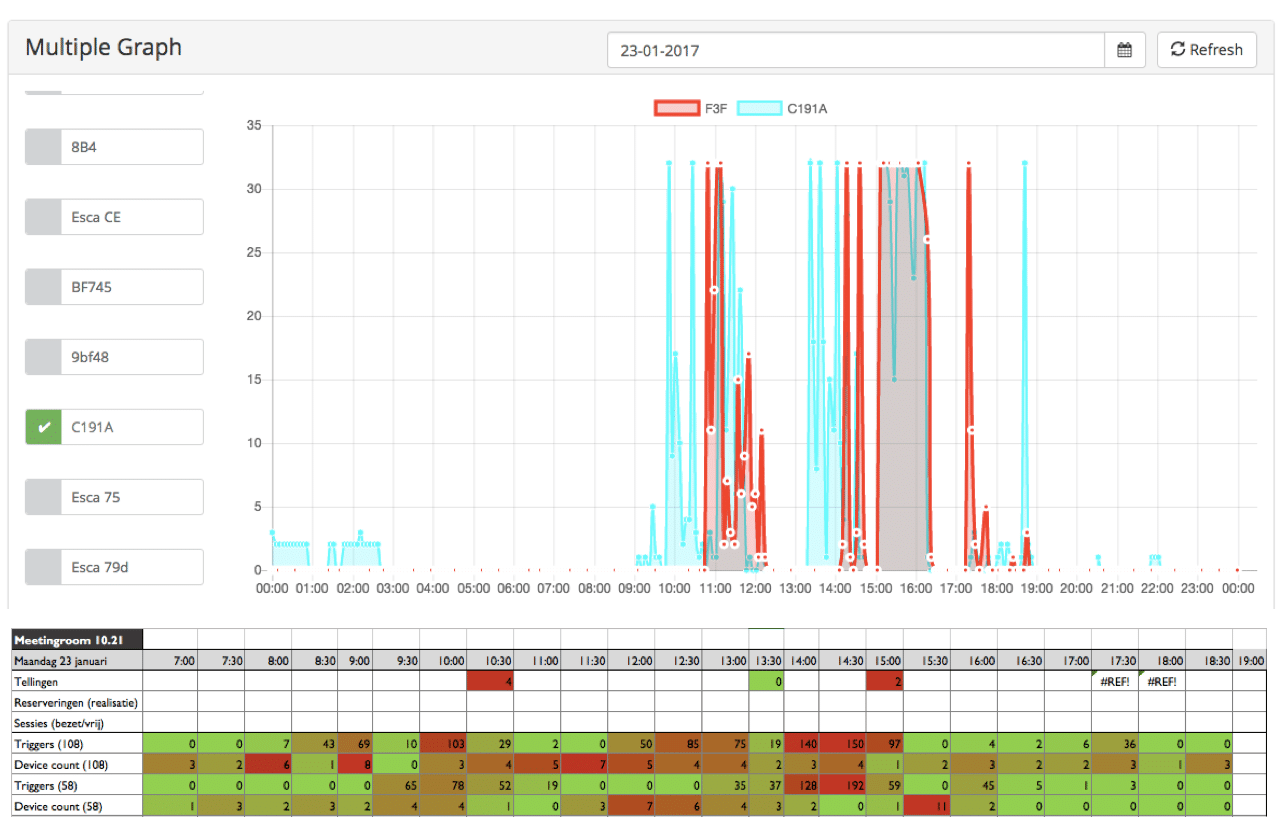 Up-to-date information at the workplace level
To provide accurate and up-to-date information about occupancy at the workplace level, we have installed around 60 room sensors in as many workplaces and spaces. Based on movement and change, the sensors anonymously measure whether a place is occupied and exchange this information with the Officebooking platform. In addition to the web application, employees also have insight into occupancy via displays placed in a prominent position on each floor.
By linking with the system of electric charging stations (free, charging, or whole), the Officebooking platform also gives employees insight into the planning and occupation of available charging spots. Personal data or license plates are not exchanged.
More efficiency
Using the digital platform Officebooking, the organization has further substantiated its ambition to be a 'smart workplace'. In addition, the integration of intelligent sensor technology not only contributes to the efficient use of time, resources, and money but also to the organization's positioning as an innovator.