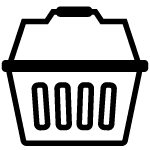 Managing amenities
Coffee, lunch and room configurations.
'Amenities' offers the option to add an amenity to a reservation. Examples are coffee/tea/lunch during a meeting, or a specific...
Edit amenity details Navigate to 'Amenities' in the left menu. Select the amenity you want to edit. Change the information...
Popular articles
Need support?
Can't find what you're looking for? Don't worry we're here to help!
Contact Support