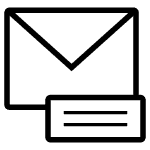 Notification and email settings
Everything about receiving and sending notifications and emails.
Navigate to 'Settings' in the menu. Select the 'Notifications and emails' tab to configure your email preferences. These settings are...
For each location it's necessary to enter the details of the Location manager. This is the person who manages this...
Need support?
Can't find what you're looking for? Don't worry we're here to help!
Contact Support