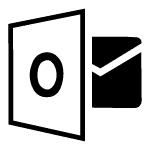 Using Officebooking from Outlook
Everything you want to know about creating a reservation via Outlook.
Reservations from the Outlook Add-in Reservations made through the Outlook Add-in are created directly within the Officebooking platform. They are...
Install the Outlook Add-in The Outlook Add-in can be installed from the Microsoft store. In some organizations, the app is...
Popular articles
Need support?
Can't find what you're looking for? Don't worry we're here to help!
Contact Support