New look for the OfficeAdmin
Last week we started the roll-out of the new look & feel for the OfficeAdmin. We will gradually extend this to other styling improvements and functional changes.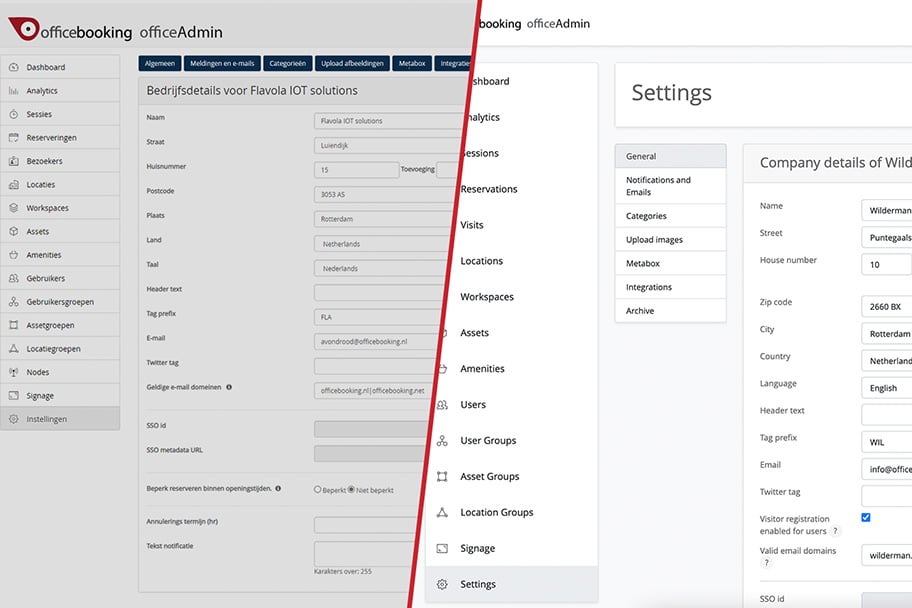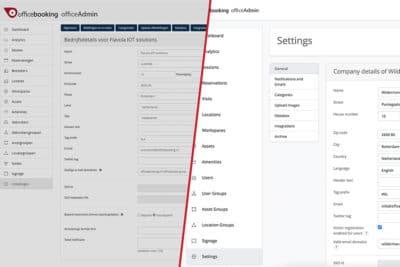 Log4j
The Officebooking core platform is built on the Ruby on Rails platform. There is no usage of the programming language Java within the core platform, therefore the core platform is not directly vulnerable to the Log4j exploit. All services including third party software that may be affected by this vulnerability have been updated.
Although the Signage displays use Android (which is partly based on Java), Android uses its own logging tools. The software we developed for the displays only uses the standard logging functionality within Android.
We are very much aware of this vulnerability and are actively scanning all news and reporting on this topic. You may find more information and patches here:
https://nvd.nist.gov/vuln/detail/CVE-2021-44228
https://logging.apache.org/log4j/2.x/security.html
Updates Officebooking platform
On December 14th and 16th we will update one of our database servers. The update will be performed outside office hours. We don't expect you to experience any inconvenience of the scheduled update.
Improvements and new features
Web app
Who's at work (for today) based on reservations
'Show all upcoming reservations' button more prominent on 'My reservations' page
Mobile app
Visitor Registration module
OfficeAdmin
Bulk edit for Assets

Improved error messages when making a recurring reservation

New 'Signage' overview for Signage screens and sensors
Settings to enable or disable the Visitor Registration module in mobile app and web app
Roombooking Signage screens
Improved communication with screens via web sockets
Other
Possibility to link multiple aliasses per room for Graph integration